I love shopping! Who doesn't, right girls? Ever since I started college and most especially when I started working, I worshipped technology for the invention of online shopping! You get to shop awesome fashion pieces even if your just wearing your jammies! I know I'm not the only one with this dilemma. Good timing too because a few weeks ago, I was introduce to Mallzee!
What is Mallzee?
 Mallzee was launched recently and aims to change the way people shop online. What's special about Mallzee is that it's totally personal because it allows each user to build their own shopping mall that only features clothes that suit them from their favourite stores. Kind of like having a personal shopper!
Just login with your Facebook, tell Mallzee the styles you love, add your favourite brands like ASOS, Urban Outfitters, Forever 21, TopMan from the selection of over 200 and let it build you're own personal Mallzee shopping experience. They'll build your style graph and show you the items you'll love from only the brands you want to see. Cool huh?
Unique shopping experience
At Mallzee, they know everyone's different which is why they've created a truly unique shopping experience. They recommend clothes suited only to your tastes. Their technology brings you outfits that you'll love, cutting out the stuff you hate. You don't have to worry about wasting time browsing through clothes that don't fit you because they'll do it for you!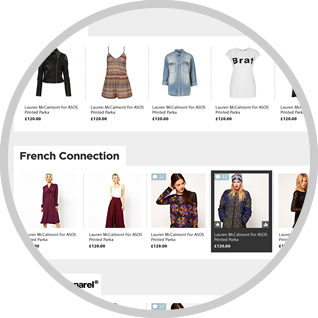 Create your perfect mall
All your favourite shops in one place. Mallzee lets you pick your favorite stores/brands from over 300, build a custom mall and see the clothes you love in one place. This is one of my favorite features of the site! It's like fashion heaven!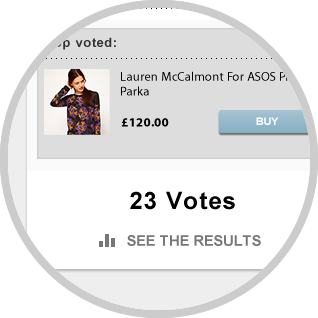 Everything is better with friends
We all know that shopping is better with friends so bringing them with you on your Mallzee shopping journey is just another part of the fun. Ask their opinions, chat about clothes and get inspiration from their Mallzee's, the possibilities are endless! One thing's for sure, you'll have a amazing time, just like the high street but without the sore feet and all those horrible queues!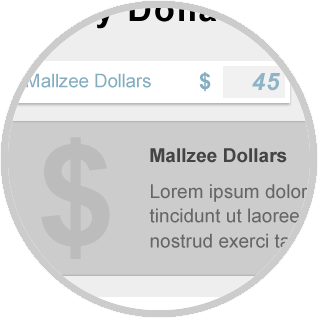 Get paid to shop
Ooohhhh!  You see  they pay Mallzee dollars everytime you shop with Mallzee. The more you shop, the more you collect use them throughout Mallzee to buy exclusive products from retailers, store credit and other awesome stuff.
So, what are you waiting for? Sign-up on Mallzee through my link and you automatically get a VIP membership!