I've been to Hong Kong for three times now and I never get tired of this beautiful city! I LOVE everything about it — the food, the streets, the weather, the sights and most especially the SHOPPING! If it's possible, I'd live here for good.
It's been 2 years since our last visit (December 2011). So, me and my brother have decided to save up and treat our mom for a vacation in this awesome city! You got to relax once in awhile you know. You must say goodbye to bad vibes and stress!
We had to leave the house at 2:30AM since our flight is early (7:15AM) and it's in DMIA, Clark.
We have tried PAL and Cathay Pacific before and so we've decided to test Air Asia this time. I hope they open flights from MNL to HK soon!
 It was a small aircraft pero ok naman siya. We arrived 30 minutes early at HKIA.
Became giddy when we landed kasi I'm super excited to see the city!
As usual, perfect condition as always. Walked around while we waited for our pickup.
Didn't take much pictures during our first day since my DLSR is super heavy plus the weather is bipolar. We explored the city after dropping off our luggage at the hotel. We went back to the hotel after lunch and we literally dozed off.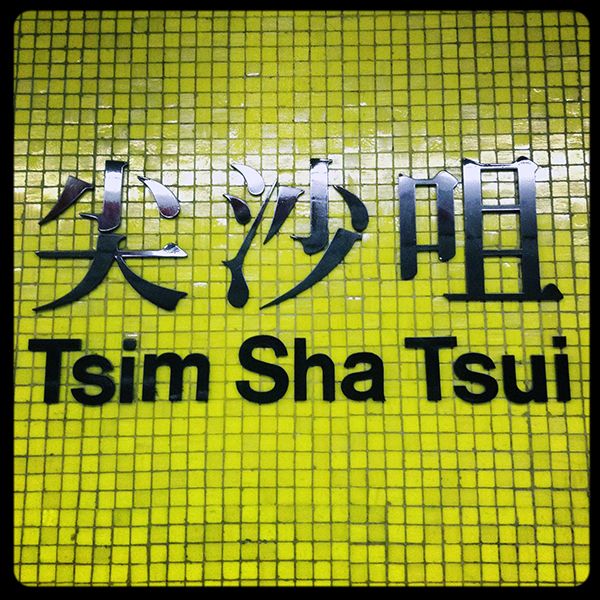 Me and my brother went to Sim City after 2 hours of sleep. If you're planning to buy cameras, camera accessories, Instax stuff, toys, Original but Cheap G-shocks and much more, you must go to Sim City and Sino Centre in Mongkok!
Here's my loot: Fujifilm Instax Mini 25 and films! Grabe, sobrang cheap lang dun! Will post about this soon + tips in buying this in HK!
We we're supposed to go to The Peak after our Instax hunting but we decided to skip it and watch the Symphony of Lights in the Avenue of Stars instead.
As I mentioned earlier, I've been to Hong Kong before but have never seen the Symphony of Lights ever. So, I was excited because I got to watch it on my third time.
The rain poured when we got there but nevertheless, the show was amazing!
That's it for our first day in Hong Kong!
———————–
On our second day, we went to Ngong Ping 360 or Lantau Island! We were supposed to go here on our fourth day but the cable car to the island will be on maintenance for 3 weeks by September 2! Good thing too because I checked their website for directions and I literally forgot about it.
Long at the long queue for the tickets! At least it was moving plus the free WiFi kept me occupied.
This is my first time visiting Ngong Ping and just fell in love with the view! It was breathtaking and well relaxing!
Next time, I'll try the crystal bottom cable car! I bet it'll be more exciting and scary!
Good thing too because the weather cooperated! It didn't rain and it isn't hot.
Ngong Ping isn't that crowded if you compare it during the peak season.
We went shop-hopping and well bought some souvenirs and other stuff before heading to The Big Buddha Statue and the Po Lin Monastery.
Let's go to the main attractions of Ngong Ping!
I love going to places like these! Nakakagood-vibes kasi and it calms my stressed soul.
The Wisdom Path
It was supposed to be my OOTD shot but my brother forgot to change the settings. Boohoo! I'm super sorry for the mega-duper blurred, unfocused shot.
Top: Thrifted | Skirt: Cotton On | Shoes: SM Parisian | Bag: Longchamp | Necklace: Gold Lock Army
Moving on … here's the entrance to the Po Lin Monastery
The highlight of our trip to Ngong Ping is The Tian Tan Buddha or Big Buddha
We climbed the 268 steps to get a closer look at this remarkable statue. I could see him when we're in the cable car. Yes, the statue is that BIG!
 When we got to the top, the view is amazing! I could see lush mountains and trees. Sobrang nakaka-relax! If ever you'll go to Hong Kong, you must visit Ngong Ping! You won't regret it! I promise :-)
Did you know? The eyes, lips, incline of the head and right hand, which is raised to deliver a blessing to all, combine to bring a humbling depth of character and dignity to the massive Buddha, which took 12 years to complete.
There are also statues like these around the Tian Tan Buddha. I wonder what they're offering to the Big Buddha.
Our third trip is Hong Kong is unforgettable, you know why?
First, COMMUTING from one place to another. Before, we used to ride a private coaster to all the tourist destinations in the city. I don't mind commuting at all since their train system is awesome and hassle-free. I like the hustle and bustle inside the stations. The adrenaline rush.
Second, THE FOOD! I really love chinese food! I could live with just noodles and dumplings! It was
Third, SHOPPING! Boy, oh, boy! It's shopping heaven in Hong Kong from the little streets to the main markets! If I have all the money in the world, alam na! I love Tsim Sha Tsui, Mongkok and Central!
Ooooohhhh! I wish we could've stayed longer or better yet live there. But, there are more places to go! Travelling really heightens my wanderlust!
That's it! Hope you enjoyed my first and second day in Hong Kong! Our third day: Hong Kong Disneyland is posted here.