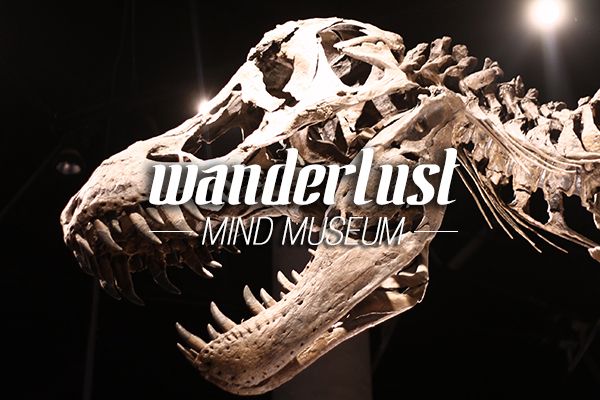 A few weeks ago, My officemates and I went to Mind Museum for a fun-filled and educational afternoon. One of my office mates, Jamie, became fond of BGC that's why we promised ourselves that we'll "tour"/try everything within the area.
I've been wanting to go to Mind Museum ever since it opened. As usual, my schedule has been a pain in the butt and it took me a year before I could get to witness the awesomeness of this place!
We got there at around 12:30pm, so we had to get the 3pm schedule. Since it's still early, we decided to grab lunch and dessert in Burgos Circle. Funny story though, because after eating the rain poured like crazy! We had to take a cab to Mind museum even though it's super close. Sorry na.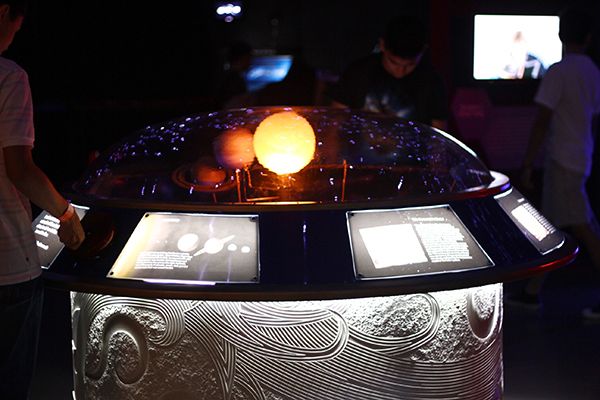 A mind mover was giving the introduction and some tips for the museum when we got there. We listened carefully so that we know how to maximize our visit. We only have 3 hours to interact and experience the whole museum.
I was amazed when we got inside. I felt younger when we started to explore one area to another. The last museum I went to is the UST Museum. Me and my blockmates sometimes go there to kill time especially when we have free cuts.
The first gallery we went to was The Universe Gallery.
We went to The Space Shell show first since it was nearest to the lobby and it'll start in a few minutes. Didn't have the chance to take some pictures because the show started when we got there. Really loved the show not to mention the super comfy couch. The show really changed my perspective about the universe and our world.
After the show, me and officemates split-up to explore the gallery.
I learned a lot more about the universe through the gallery. Seriously!
Did you know? That I love everything about the universe! It started with my fascination with stars and it eventually grew. My best friend gave a me a star with my name for my 18th birthday as in with the certificate and the coordinates!
After passing through the spinning tunnel (Nakakahilo sa loob. Promise.) we're now at The Earth Gallery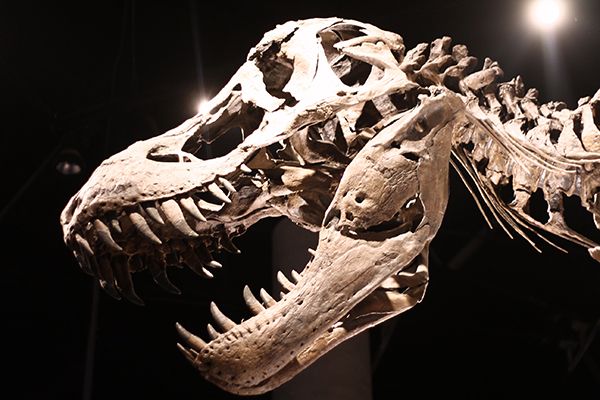 Hello everyone! Meet Stan, the T-Rex! Stan is the first permanent T-Rex exhibit in the Philippines and he's the highlight of the Earth Gallery!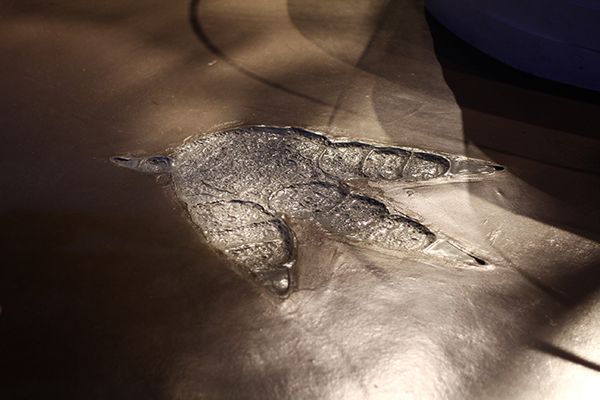 Look at Stan's HUGE foot print compared to …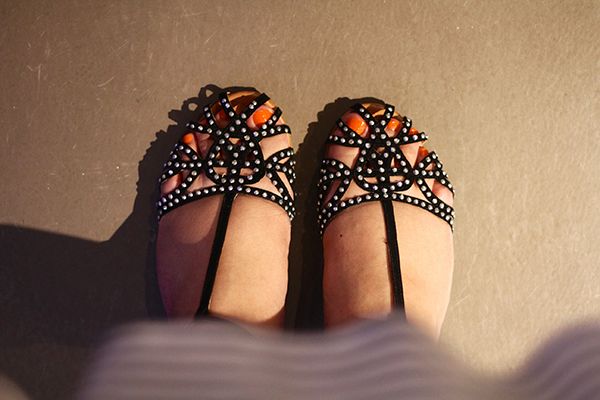 My feet. My foot is just 1/3 of Stan's. BTW, my shoes is from SM Parisian. You could check out my post about these babies.
Our next stop was The Life Gallery which features the exuberance of a living planet in all its forms. The gallery also features the inner spaces that inhabit this life in the form of molecules called DNA.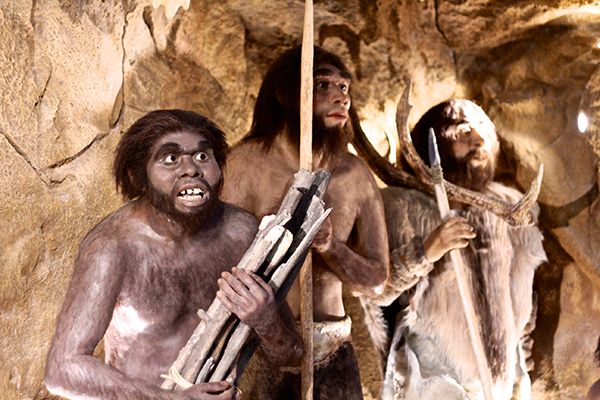 This exhibit of our ancestors greeted us when we walked to the gallery.
I love how the exhibit is realistic. They did a pretty good job capturing every detail of our ancestors and the setting.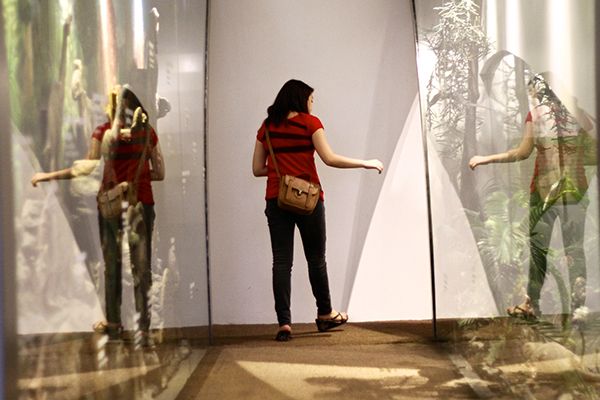 Another thing I like about Mind Museum is that It's really a classroom outside of school! I wish the museum opened back when I was still in GS/HS. Mas masaya siguro yung mga fieldtrips.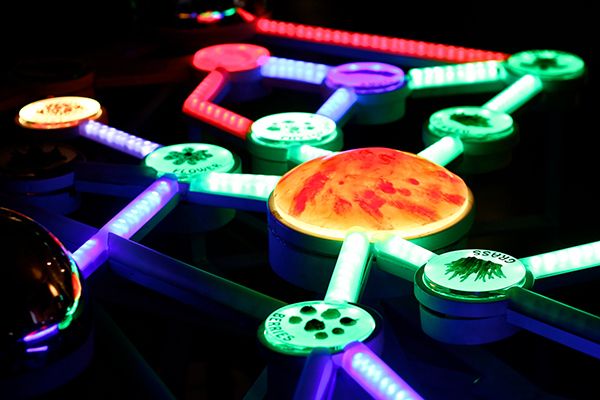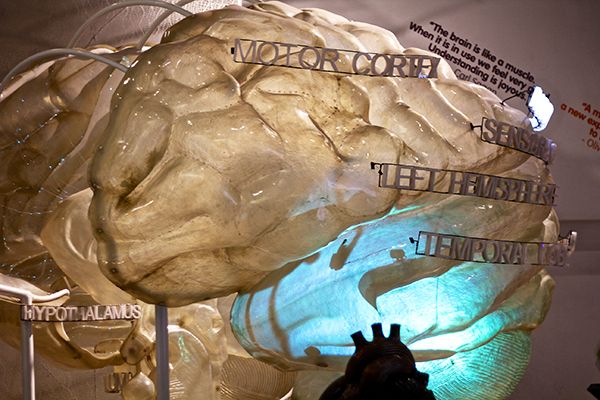 I'm fascinated with this Human Brain exhibit. You can identify and know the function of each part by using the monitor. I also learned about the part of your brain that functions when you're in love. Hehe.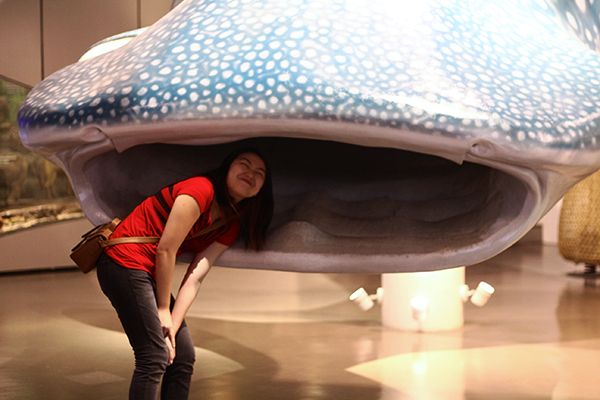 Officemates being quirky!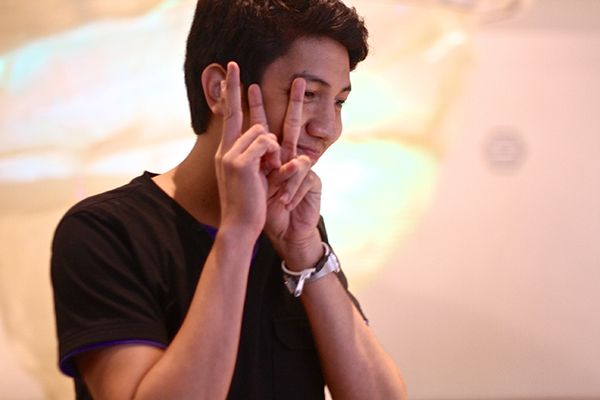 You could learn about cells through this console, Small Worlds Within Cells. If this was available when I was studying Biology (2nd year HS), I could've aced my exams. HAHA!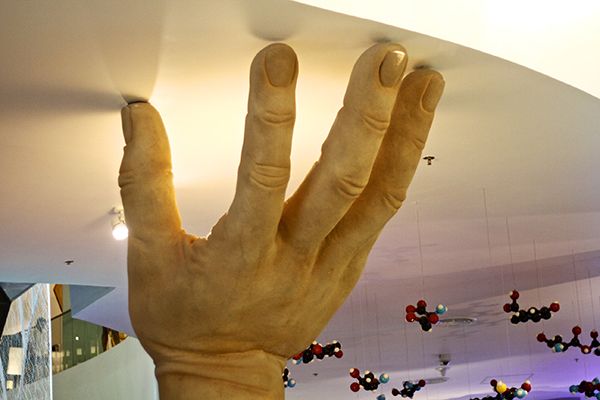 I was amazed and at the same time creeped out when I saw this. This reminded me of "thing" in The Addams Family.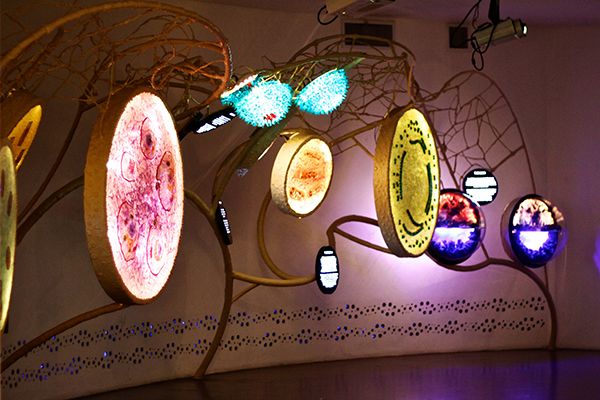 Our next stop was The Atom Gallery
I've been fascinated with Chemistry since HS. Got excited when we entered because of the Static ball but got super bummed when we found out that it's closed. Boo!
So far, we're still happy of our experience. Let's explore some more!
Oh! We loved the Shadow box so much! We're like little kids laughing and posing inside the box!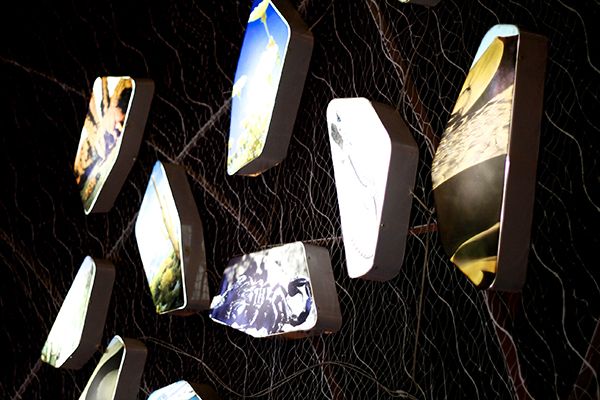 Our last stop of the day was The Technology Gallery (2nd floor)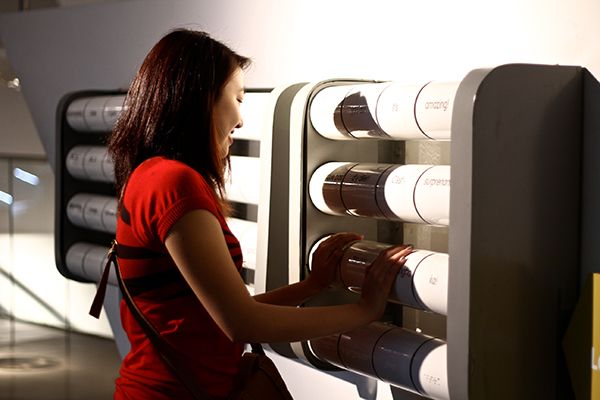 We tried this exhibit where it showcases 3 different languages (It includes Tagalog too!)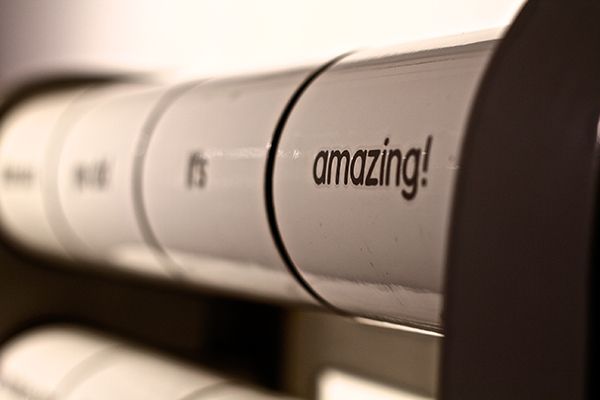 So far, our experience is nothing but AMAZING!
Another exhibit is about our sense of smell. There are different orbs just like this one and all you have to do is smell through the holes.
Oh why, Hello there!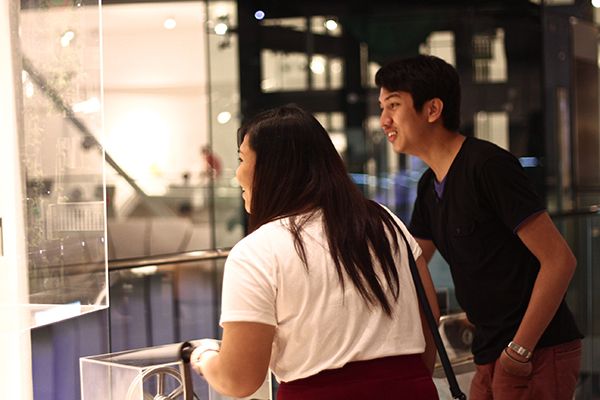 See? We really had an awesome time in Mind Museum! Hoping to bring my family here soon!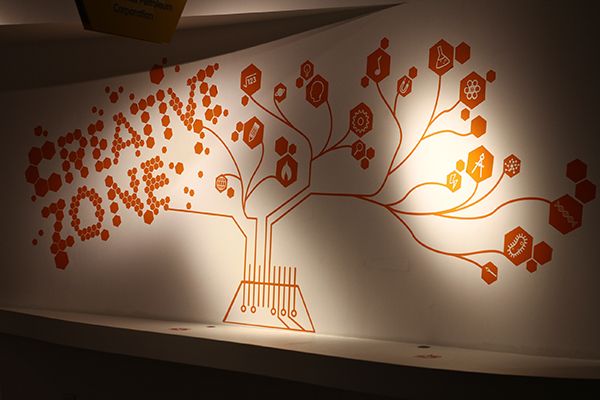 Ooooohhh! I love this mural!
A girl's gotta do, what a girl's gotta do. Pictures in the powder/comfort room.
I didn't had a chance to take some OOTD's but here's a selfie of my outfit. Haha!
"Jamie" pose :-)
Gail trying to figure out what to do with this.
Jamie and Nike
Another exhibit that I love in Mind Museum! Even though it's just a small part of the Technology Gallery I still loved it. Why? It brings back memories. How I miss college.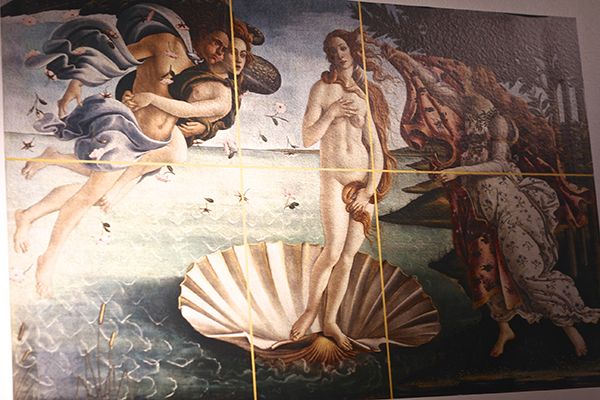 This is Sandro Botticelli's "The Birth of Venus" which is one of my favorite paintings. I've also reproduced this for my painting class in college.
This.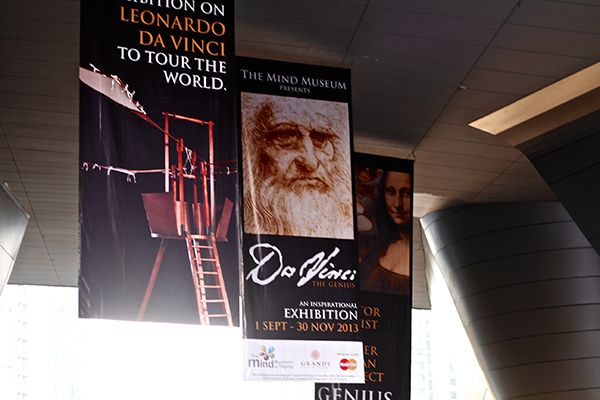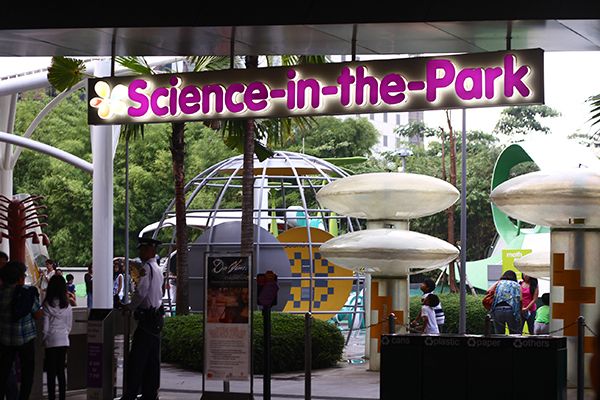 Ooooohhh! We also went inside the Science-in-the-Park! Too bad because we couldn't play at the slides since it's still wet from the rain.
That's it! Hope you enjoyed this entry as much as I do! I highly recommend that you go and experience Mind Museum with your family and friends! The 600php ticket is really worth it! Plus, there's a new exhibit this September – Da Vinci: The Genius. You'll surely enjoy! I promise!
The Mind Museum at Taguig
JY Campos Park,3rd Avenue,
Bonifacio Global City, 1634 Taguig, Philippines

For more information and updates you could give them a call: +632 909-MIND (6463), email them through inquiry@themindmuseum.org, Visit their website at TheMindMuseum.Org, Like them on Facebook: The Mind Museum or follow them on Twitter: @themindmuseum