ART has been a part of our family ever since I could remember. It started with my grandfather and my uncle who were talented painters and animators three decades ago (or even longer). Me and my brother were exposed to art and learned how to appreciate all kinds of art when we're still little. I could distinctly remember watching my lolo paint on his table and see every detail/stroke he makes. I promised myself that I'll do what it takes to be as good as them or even better when I grow up.
Imagine how ecstatic I am when we visited the BenCab Museum last June. I missed my lolo when I saw the museum. I bet he'd love to go here if he's still with us. And promised on my previous post, here it is folks!
The BenCab Museum is located at Km. 6 Asin Road, Tadiangan, Tuba, Benguet so from Baguio's Town Proper, we rode a taxi (150php) to the museum. The ticket is only for 100php (They also have student/senior discounts). Mura na siya compared to other museums.
Each of us were given a museum guide plus we're toured by a super friendly staff (Huuu~ Sorry, I forgot her name!)
The museum consists of 8 galleries: BenCab Gallery, Cordillera Gallery, Philippine Contemporary Gallery 1 & 2, Maestro Gallery, Erotica Gallery, Print Gallery and the Sepia Gallery.
This is the famous Sabel painting of Mr. Benedicto "BenCab" Reyes Cabrera. Even though it's raining cats and dogs outside, we had to see it up close and take pictures. I wish I could make a masterpiece like this in the future.
This two paintings (Above and Below) greeted us on the stairs to the main galleries. I love the details and simplicity of both paintings but at the same time shows a story for each one.
The museum consists of not only paintings but sculptures, artifacts, furniture, a garden and a cafe. You know, I could literally hang here the whole day. I love the overall ambiance and feel when we went here. Very home-y and inspiring.
Ultimate dream: My name on that wall.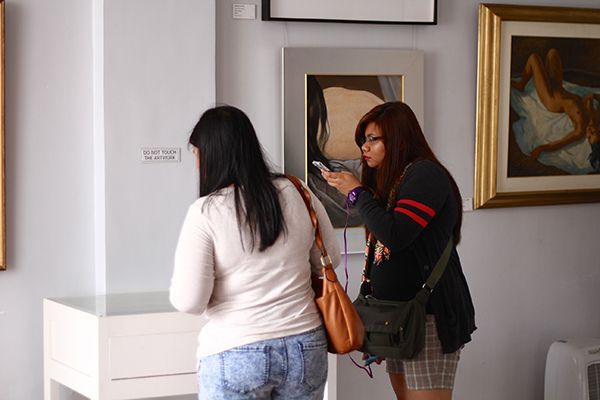 Ola Isha and Isabel! Busy taking photos of the display.
Ate toured us and explained each and every art piece in all the galleries! I'm very impressed because she knows every detail and origin of each art piece. She also told us the story behind "Sabel".
The Cordillera gallery hold indigenous artworks, utensils, sculptures from the Northern Philippines.
I'm glad that they preserved such wonderful and historical pieces for the future generations to see. Another amazeballs moment because we saw their culture and traditions before. People/tribes back then really look up to strong leaders and inviduals.
Friends trying out this piece of furniture where the angle of it is a perfect fit of your back and butt. Hehe.
As I mention earlier, the BenCab Museum has its own garden, duck pond and a nature trail. We didn't had the chance to try the trail because of the rain + its freezing cold. Will definitely try this next time.
The view is just breathtaking! Baguio is really beautiful!
This is one of my favorite paintings in the gallery! I love everything about it – the detail, how realistic and the same time dreamy it is, the technique and the colors. It's very pleasing in the eye, right? :-) I guess this painting appealed to me because my style is similar to this painting.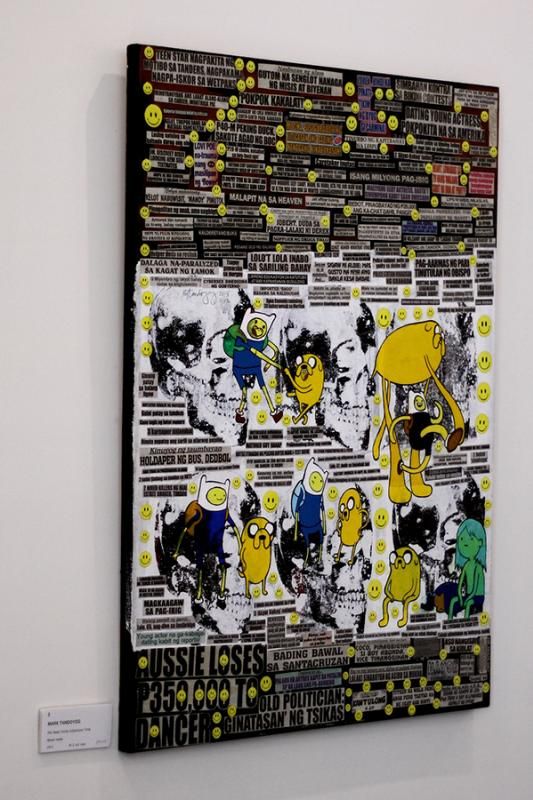 According to our guide, this part of the gallery is new though it will run only for a month. The pieces in this gallery is very pop. The artist used both vintage and modern elements for the paintings. I love the one on the right because it has ADVENTURE TIME! My all-time favorite cartoon!
When I get my own place, I would definitely place artworks like these all over my walls.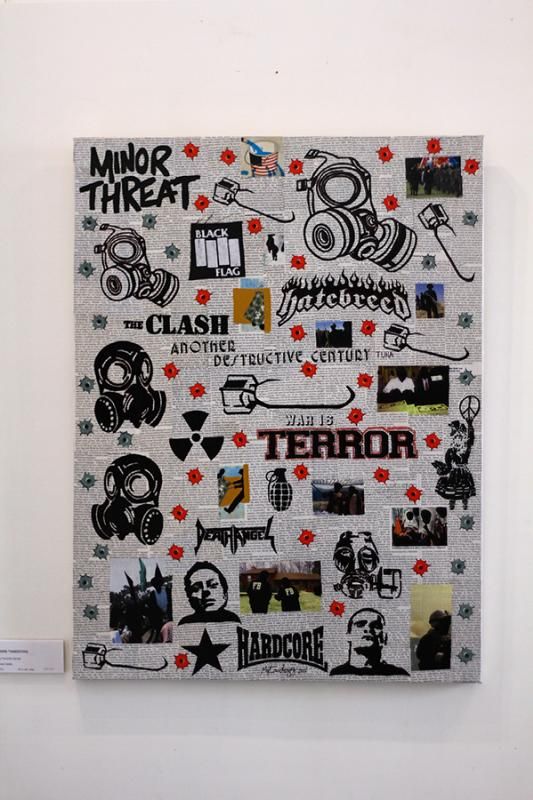 I forgot what gallery this is but I could distinctly remember that paintings on this gallery is very detailed and realistic! As in if you look closely, you'd be amazed sa craftsmanship!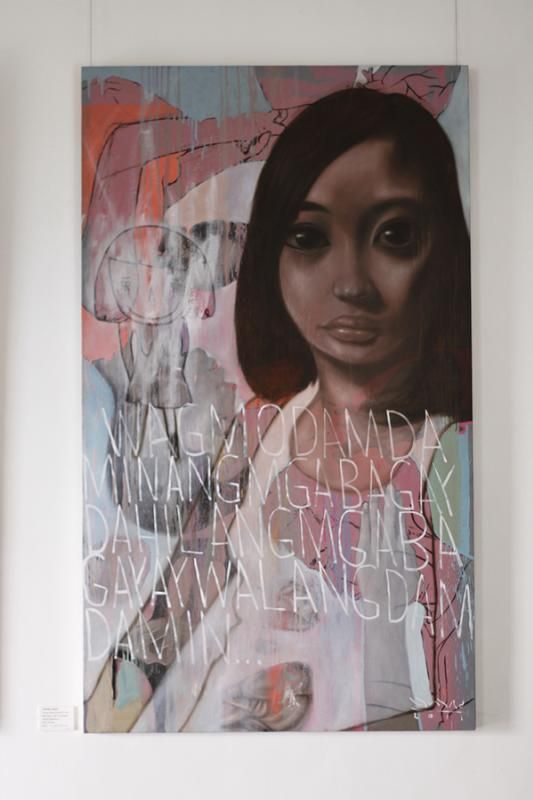 Ooooohhhh! I love the painting on the left. The writing on the painting says: "Wag mo damdamin ang mga bagay dahil ang mga bagay ay walang damdamin…"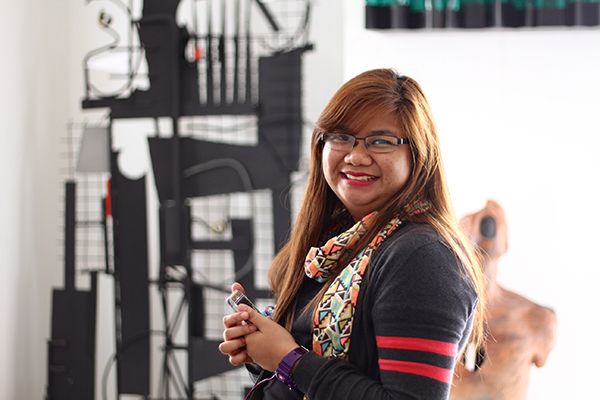 Ola Isabel! :D
Close-up look of the painting I was talking about!
Another favorite! Look at the detail and technique used in this piece! I'm planning to paint again as I type.
What I love about visiting museums is that I get super inspired after! It's like I want to conquer the world with art after this experience! To be honest, there's a lot of good artists here in the Philippines. All we need to do is put our works out there! Seriously!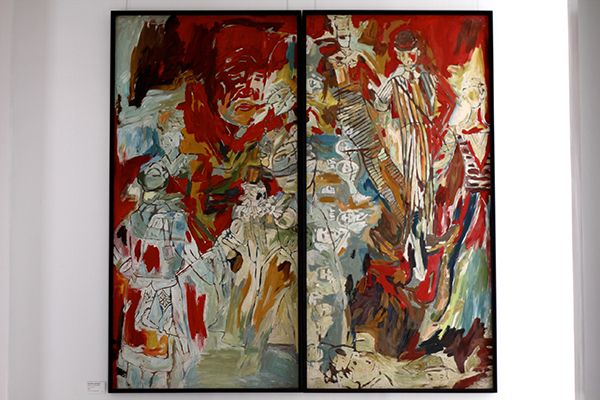 We've been wanting to try Cafe Sabel ever since Isabel told us about the place. I've read a few review about this cafe from different bloggers & magazines. Finally, I got to try this for myself!
Peg for my future home. Home-y, bold colors and paintings on the walls. Ahhhh! Very cute!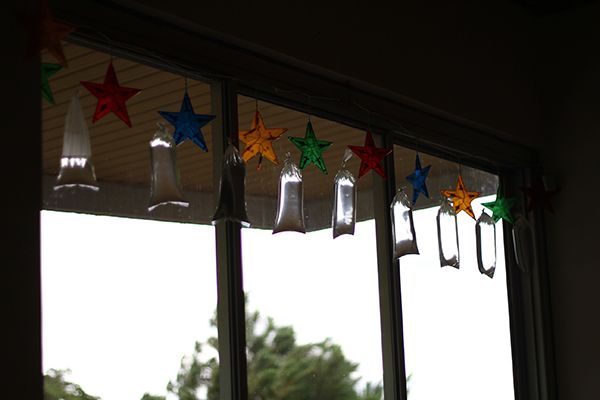 Here's a closer view to the duck pond and garden! Too bad because we couldn't hang outside because of the rain and wind. My dress kept on going up when we tried going out.
I tried the White Hot Choco and Suman sa Latik! SUPER sarap and worth it! Sarap ng feeling after. It's very relaxing and nakakagood-vibes talaga.
The highlight of our visit: Meeting THE BenCab! We didn't expect to meet him during our visit. We're about to leave the museum when he walked by. We went back to the garden again so we could say hi!
That's it! Hope you enjoyed my entry about the BenCab Museum! You should definitely visit when you go to Baguio! You would not regret it! I promise!
BenCab Museum

Tuesdays to Sundays 9:00 AM to 6:00 PM (Closed on Mondays, Christmas Day and New Year's Day)

Km. 6 Asin Road, Tadiangan,
Tuba, Benguet, Philippines
Tel /Fax: (+63 74) 442 7165
Email: bencabartfoundation@gmail.com