Even since college, I've always dreamt of traveling to different places with my blockmates. With a jam packed class schedule, non-stop plates plus no budget for our wanderlust thirst … we promised each other that we'll do so after graduation.
Since we're all exhausted with work, we went on another adventure to end our June with a bang! You know, there's more to life than work-home-work (Especially when you're working in the Advertising/Creative industry). Talagang kailangan magpahinga to bring back your creative mojo!
We rode Victory Liner's Deluxe Bus to Baguio. It was my first time too because our family goes to Baguio annually for a vacation via our trusty car.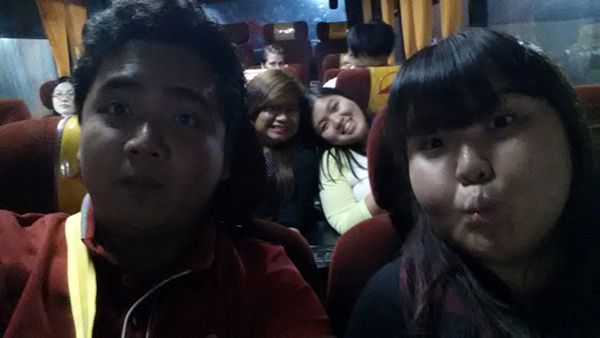 Victory Liner's Deluxe Bus is not bad at all! In fact, it's better than I expected. You could literally recline your seat so you could sleep (Unlike ordinary buses with itsy bitsy leg space), the bus has its own comfort room so there's no stopovers, it also comes with a snack (Chips + Bottled Water), Free WiFi and there's a bus stewardess for only 700php! Not bad talaga!
I could distinctly remember that I dozed off when we entered NLEX and was surprised when I woke up because we're already in the City of Pines! The trip only took 4 hours (We left the Cubao Terminal at 1:30am), only 4 HOURS!
This'll be a long post! Hope you could bear with me. I'll be posting our 3-day adventure in this entry. I'll try make it as short as possible.
DAY 0-1
We ate brunch at the 50s Diner! Been wanting to eat here ever since I read good reviews about this place! Not to mention that It's super close to the rest house.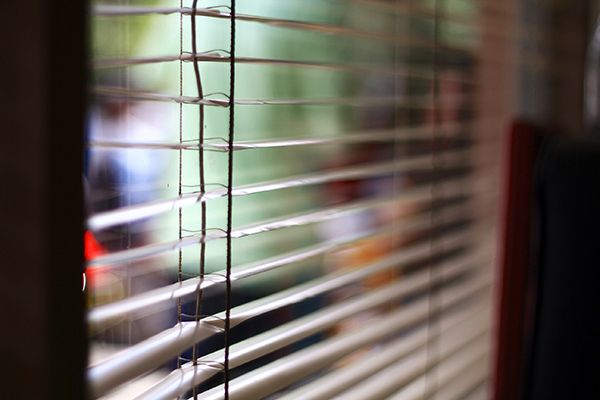 The place was super jam packed when we got there. We really didn't mind the wait.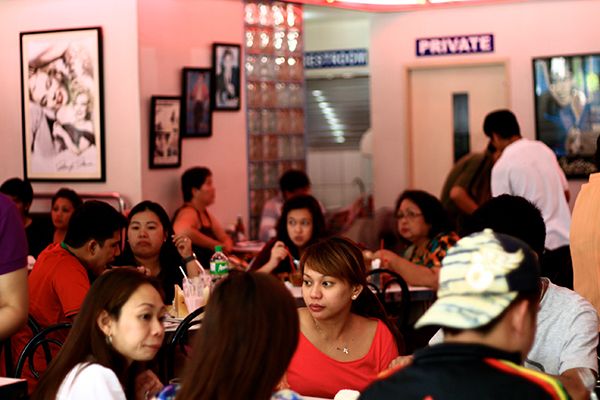 We had to get shakes para mas legit ang diner experience! We got Chocolate, Vanilla, Strawberry Milkshakes + Mango Shake
We didn't know that they have HUGE servings! Isha and Isabel both got this, Mix Grill (195php).
Manzo got the Guys on the Hood (135php) and I got the Chicken Cordon Bleu (130php). My food look sad compared to theirs. Haha!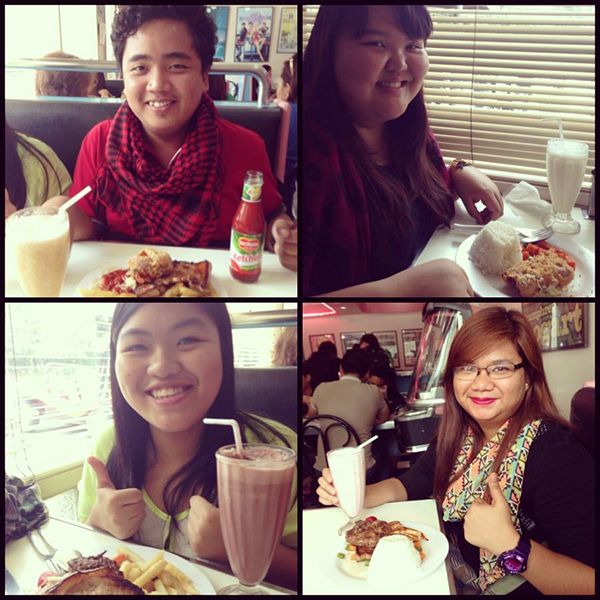 Let's eat! UGH! I'm craving for their food again as I type. Bummer. Haha!
After our very heavy brunch, we walked and visited the Pink Sister's Convent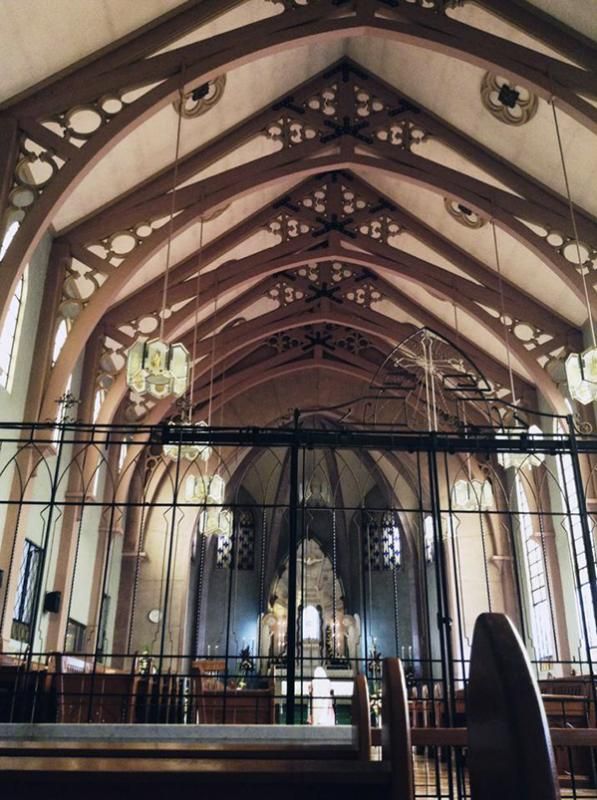 It's actually my first time to visit here. Praying makes my heart feel light and happy. We also gave a letter to the Pink Sisters for our prayers.
Third stop: Botanical Gardens
Ever since April 2012 (The last time I was here), the Botanical Garden had some serious make-over! I was actually surprised and thankful for what they've done.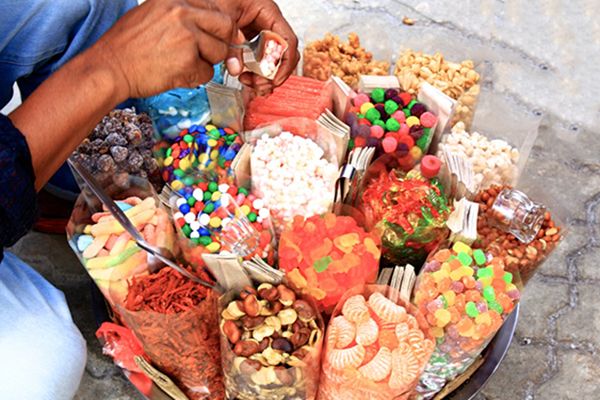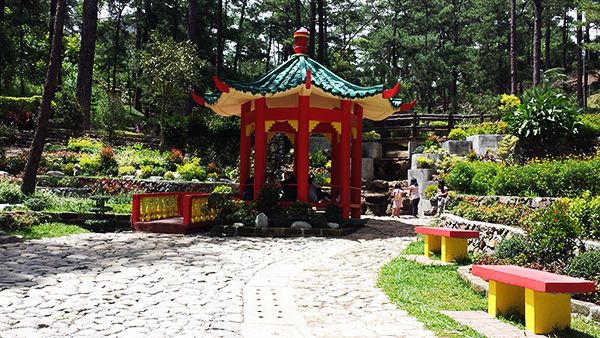 Oh lala~ FRESH AIR!
HULI KA! Nagpapicture sa statue?! :-P
Even though we didn't have enough sleep, we're pretty pumped up for our shenanigans!
In case you're wondering, the scarf is from Cotton On and my flats is from Primaluxe Manila
After the Botanical Gardens, we walked to our fourth stop which was the Wright Park but we didn't take any picture because we didn't stay long. We decided to skip the horses and go to our next stop which was … Mine's View Park.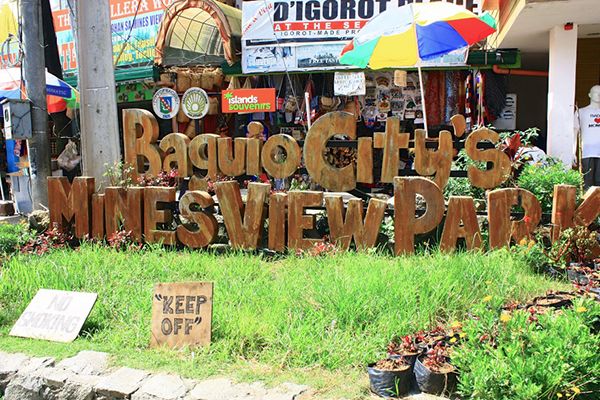 Isha tried out the Igorot costumes for rent. She looked super cute!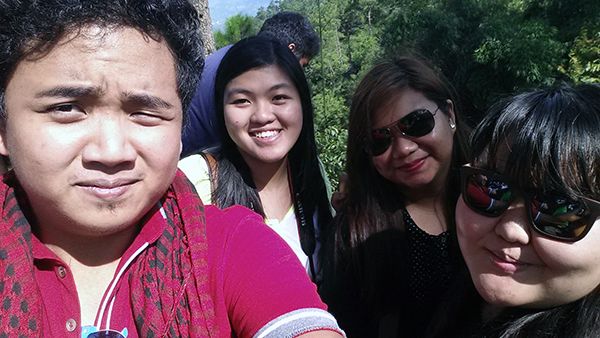 We bought some pasalubong for my family and officemates here. I even hoarded some scarves for my collection. Don't judge me. Haha!
We bought more pasalubongs and goodies from the Good Sheperd. Bought some Ube Jam and Angel Cookies!
Picture picture din pag may time.
 Our last stop for the day was SM Baguio. We were supposed to go to the Night Ukay after dinner but the rain poured like crazy! Actually Signal No. 1 nung gabi. I've been wanting to try the night ukay pa naman ever since I started buying from Ukay-ukays. Sayang!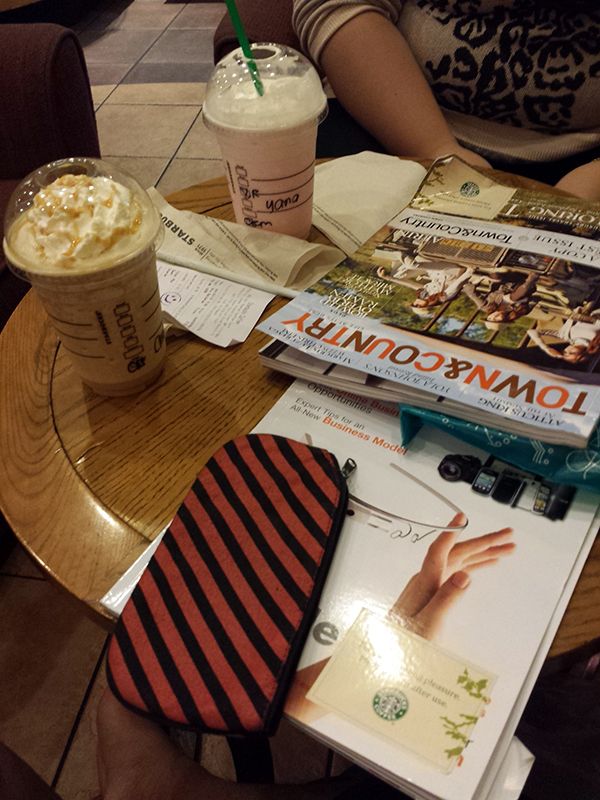 We killed time and waited for the rain to stop in Starbucks instead. I also got to try the Bubblegum Frappuccino (Vanilla Frap + 1 or 2 pumps of Raspberry Syrup). When we got home, we literally dozed off!
DAY 2
We had a very chill morning. Eating donuts and watching Toy Story 3 while wearing our jammies. Saya lang! 
Basically, our sheninagans started after breakfast. We went to SM Baguio first because Isabel needed to buy some things then we ate again. Hey~ Who doesn't love to eat? Obvious naman sa 'min na we love food. Haha!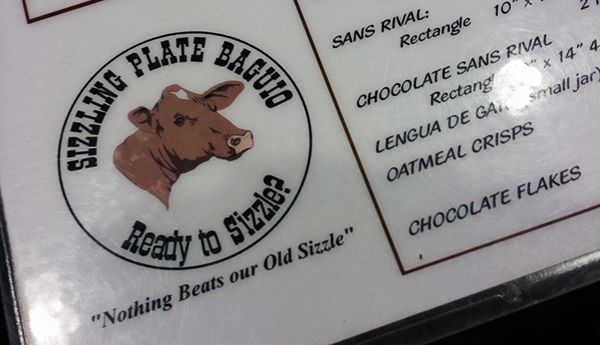 Our family has been eating to this place ever since I can remember. I decided to bring my friends here for the love of steaks. And again, cravings. Ahuuuu!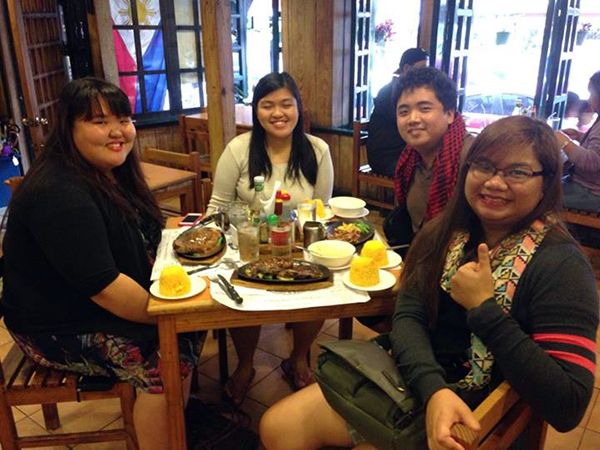 Our next stop was another first for all of us! I've been hearing good reviews about the BenCab Museum from family and friends. We promised ourselves that we'll visit the museum plus Isabel wants to try Cafe de Sabel.
Actually, I'll post a separate entry our BenCab Adventure but I'll show you some teaser photos.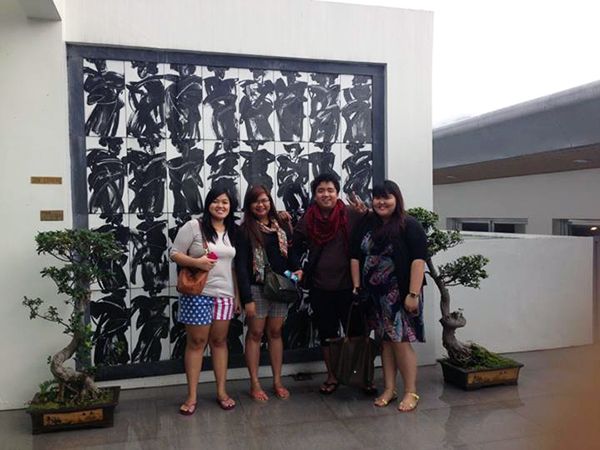 So, you better stick around for my Wanderlust: BenCab Museum. I'll post it tomorrow morning!
After our shenanigans in the BenCab Museum, we went to Burnham Park. It was cool though because it's not crowded (As in there's only 4-6 groups + those passing by) and it's freaking cold! Sana ganoon lagi!
After Burnham Park, we walked to The Cathedral pero made a quick stop-over sa Ukay-ukay!
Finally! We meet again! I didn't browse each "stall" like I used to because my feet were killing me. But I scored a super awesome Charlotte Russe skirt for only 80php!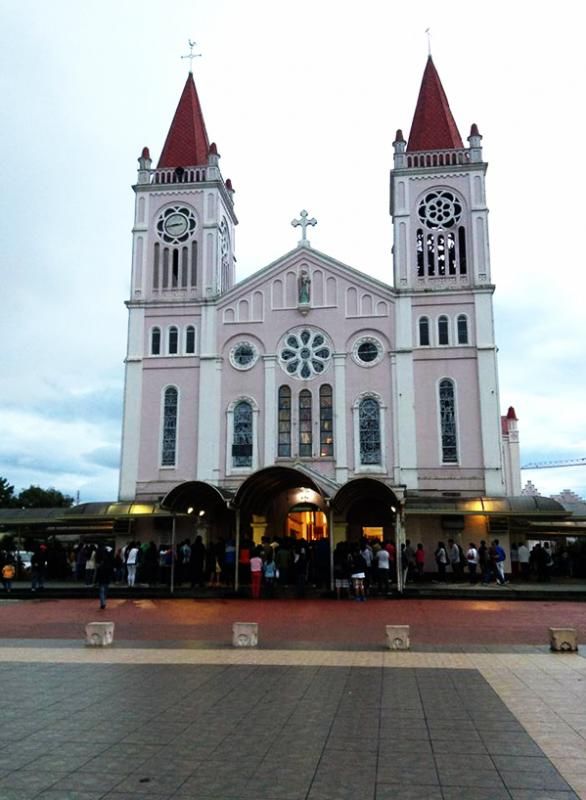 Eto na talaga, The Cathedral. We didn't catch the mass so we lit some candles and prayed. It was very solemn actually. I cried while praying because I remembered my Dad. I actually thought of him the whole time in Baguio. I wish he was still with us.
So, our last stop for Day 2 was Choco-late de Batirol in Camp John Hay.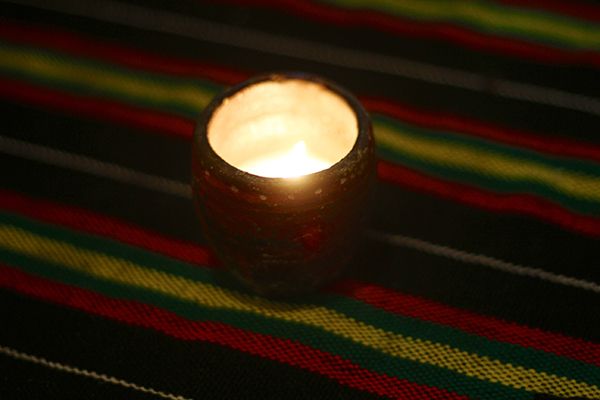 It was also a chill night. Perfect place and food to end the day.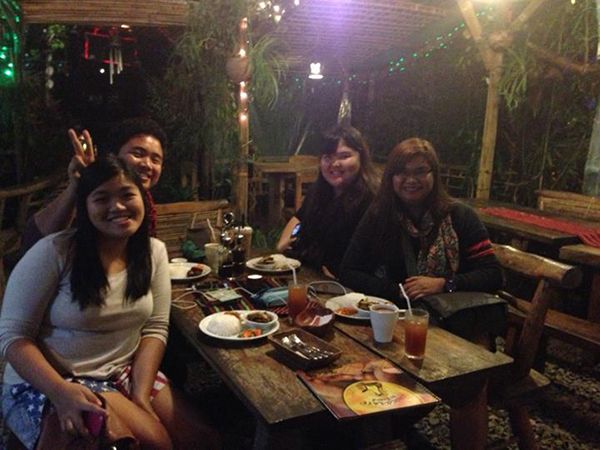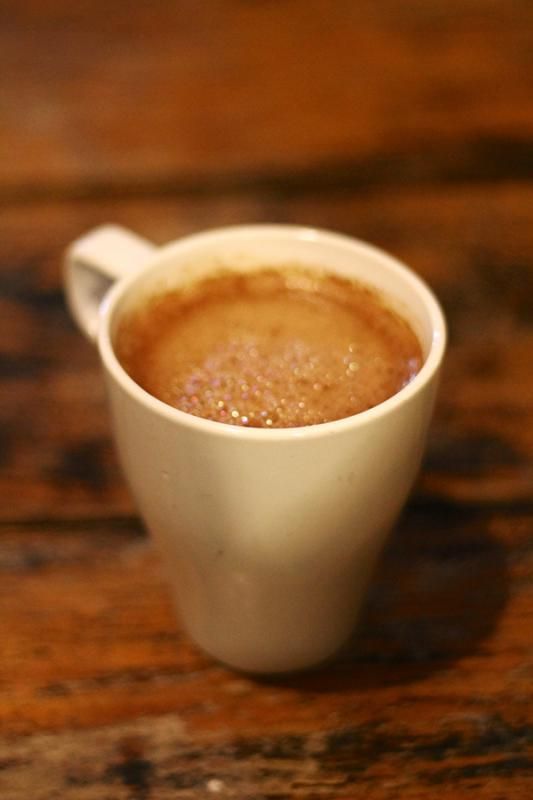 From L-R: Hot Batirol (Traditional Blend) and Cold Batirol (Choco Banana)
Both drinks is to die for!
Me, Isha and Isabel got the Beef Steak while Manzo got the Longganisa Vigan! Good vibes food talaga!
Day 3
Going home! Boo-Hoo! We're really bummed to leave Baguio! We just fell in love with the weather + food and it was hard for us to leave! We took Victory Liner's Deluxe bus again back to Manila.
I want to go back! Even my friends want to live there because of the cold weather!
All in all! I had an awesome time with them! I can't wait for our future adventures. Hindi lang domestic locations, International pa! I hope you enjoyed my super long post as much as I do! More posts coming up! I'm taking advantage of the long weekend to work on my backlogs. Sorry na guys :(