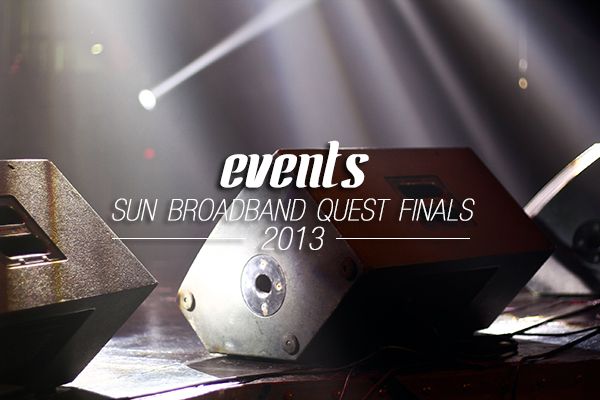 Last July, Sun Cellular invited me to witness the Sun Broadband Quest Finals that was held at the Music Museum! After months of waiting, we will find out who will reign and bag a record deal from MCA Music out of the 10 finalists!
All the bands have come a long way. Believe me. Out of 63 entries online, only the TOP 10 bands were chosen which I'll introduce shortly. They've gone under workshops with mentors such as Nyoy Volante, Ebe Dancel, Francis Reyes, Mally Paraguya, Eunice Jorg and Mike Dizon to help every band to be on their top shape for the finale.
———-
I'll be posting some of the best shots I took during the event. I'll post the rest of the photos on my Facebook Page. If ever you're one of the bands during the SBQ Finals and wants the hi-res copies of your photos, please send me an email or message me on my page, ok? PLEASE DON'T FORGET TO CREDIT :-)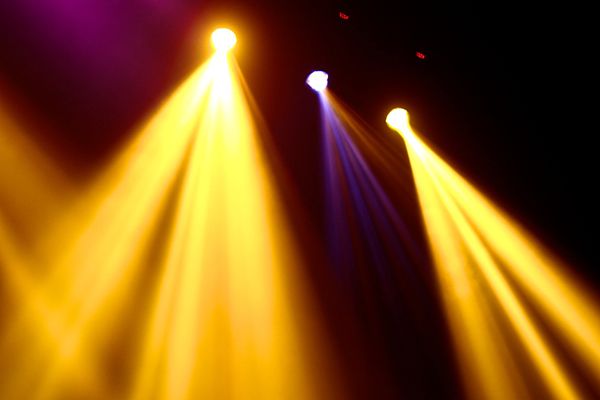 We're invited to the pre-event dinner but we had to pass so that we wouldn't miss any bands. We're running a little late because we had to finish something at work.
The event was hosted by Chris and Chloe of Mellow 94.7m
Anyhoo, the first band to perform was Low Grad Repeat. We arrived just in time because they're already playing when we got there.
Their band name, Low Grad Repeat, was inspired by some of the band members who had low grades in school. Nevertheless, with their gift of talent and passion they found themselves making music together as one band.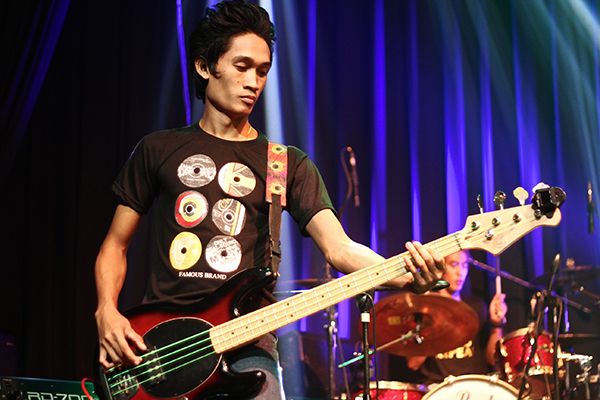 The band members came from PUP, New Era University and IETI.
Vocals: Marc Albarico; Guitar: Jeffrey Pascual and Lucky Minon; Bass: Norman Hermosa; Drums: Justine Enriquez
They sang their original song called "Maria Hellen" and their cover of Karma Chameleon. BTW, you could check all bands' videos on SBQ's website. I love their rendition of Karma Chameleon because it has more flavor and attitude compared to other covers I've heard.
———-
The second band to perform was Baby Boomers! To be honest, I was rooting for them ever since I watched their original song "Kungkai".
Unlike most bands, Baby Boomers were formed because of common friends. Their parents exposed them to 60's, 70's and 80's music and their band name was inspired by that period. That's why their song is very mellow and Nakaka-good vibes especially their original song.
The band members came from Philippine Women's College of Davao, Brokenshire College, Holy Cross College and Ateneo de Manila University.
Vocals: Jake Nuere; Lead Guitar: Mark Abella; Bass: Carlo Dureza; Drums: Carlo Cabase
———-
The third band on stage was Mariaé.
Some of Mariaé's music inspiration: Sinosikat?, Portishead, Maroon 5, Amy Whinehouse and John Mayer.
All hailing from UP Diliman, these students hope to continue sharing music and develop themselves as artists.
Vocals: Ruth Naomi Mariae Rosales; Guitar: Dennis Estadilla; Bass: Jan Genduso; Keyboards: Megumi Acorda; Drums: Jason Lucerio
Their original song is called "Midnight" which is very mellow. When I heard it I quickly told myself that this band is inspired by Amy Winehouse and John Mayer then I checked their band description and I was right! For the cover song, their played Valerie by Amy Winehouse.
———-
The next band who performed is one of my favorites! I was super ecstatic because it was my first time to watch them play live! Give it up for … CHICOSCI!!!
Some of my favorites are Diamond Shotgun, Raspberry Girl, What's Your Poison and Chicosci Vampire Social Club
Oh hello there Miggy! *fangirling*
My heart literally skipped a beat when I saw Mong Alcaraz! AHHHHHH! He's super pogi!
I sang my heart out when they played Raspberry Girl. Even Miggy saw me singing and I died. Haha! I wish I could see them play live again. Oh oh, look at Mong's smile here. Such a cutie bear!
———-
The fourth band on stage was J Squad
All hailing from Foundation University of Dumaguete. J-Squad's aim is simple: to gain experience as musicians and to be able to share their music with the Filipinos.
The band is hugely influenced by Alternative Music, Daugthers, Smiths, The Cure and Amy Winehouse.
Vocals: Louise Remata; Saxophone: Jay Villanueva; Lead Guitar: BJ Ada; Bass: Jeffrey Deimos; Drums: Lemuel Beltran
J-Squad is one of my favorites. Their rendition of Locked Out of Heaven is divine! The saxophone and vocals pierced through my heart. A very perfect combination.
———-
We're now down to the fifth band on stage. Bad Hair Day!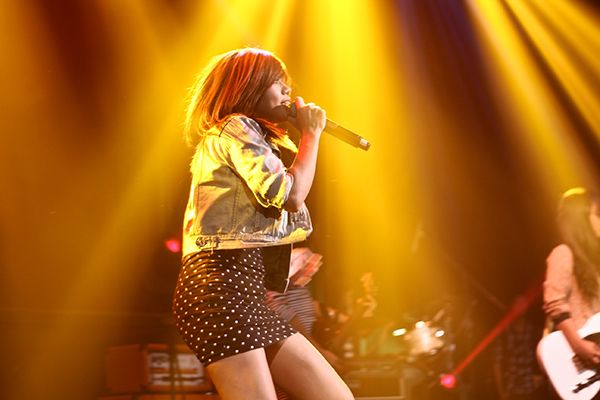 All studying in FEU, these girls believe that they have a great chance of bagging the top spot because of their passion, their catchy songs and their musical technique. Based on my observation, they're very influence by Paramore. The vocalist is very Hayley Williams.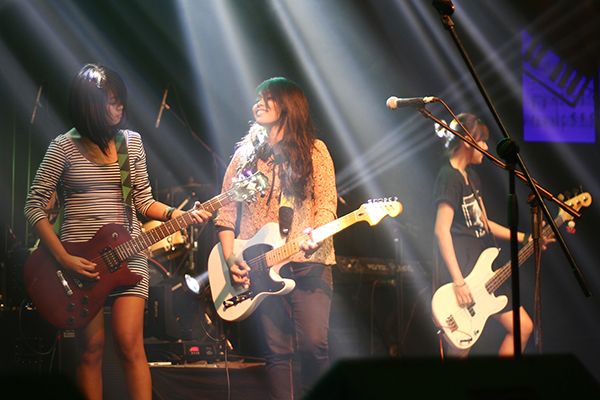 One unique thing about Bad Hair Day is that they're an all girl group (even the drummer). Girl power! Wuhoo!
Vocals: Avie Maria; Guitar: Jeysa Trasportes and Van Bulan; Bass: Nicole Saludar; Drums: Xiao Disi
They performed their original song called "Friendzoned" and their cover of Paramore's "Still Into You".
———-
Before moving on to the next band, the audience were serenaded by Sabrina.
I didn't know much about Sabrina. It was first time to hear and see her during the SBQ Finals. From what I heard, she's a well-known acoustic singer not only in the Philippines but all throughout Asia! Talk about BIGTIME!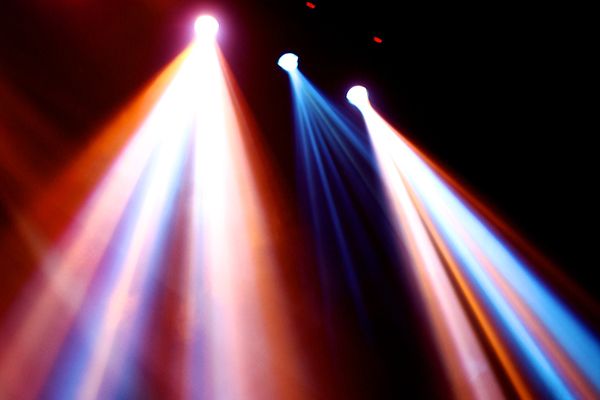 Got distracted with her dress because she's soo shiny and sparkly especially when the lights hit her dress.
After a few songs, I could really say that she's really good. Giving out good vibes through her songs.
———-
Another one of my favorites out of all bands. The sixth one up is Iktus!
Iktus was originally "icthus", which the greek word for fish. They formed in 2005, the band chose icthus since the fish is a symbol of Christianity. All band members came from the Christian International School.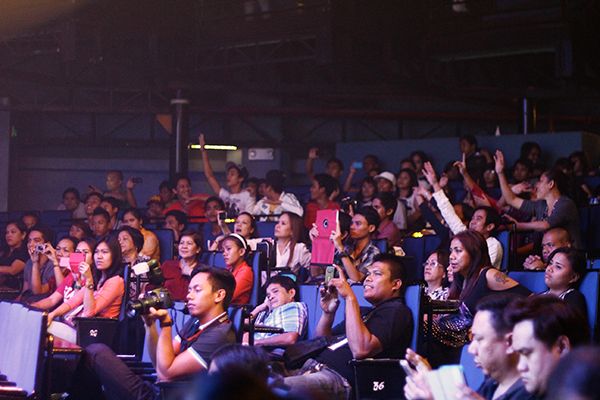 Look at all of their fans! 1/4 of Music Museum is jam packed with their family, friends, fans and schoolmates! Talk about major support! ;-)
The band finds inspiration in Rivermaya, Silent Sanctuary, Sugarfree, Itchyworms, Urbandub, Paramore, Flyleaf, Switchfoot, and Run Kid Run.
Vocals: Carizza Panaligan; Guitar: Augusto Mendoza; Bass: Andrei Panaligan; Drums: Andrew Panaligan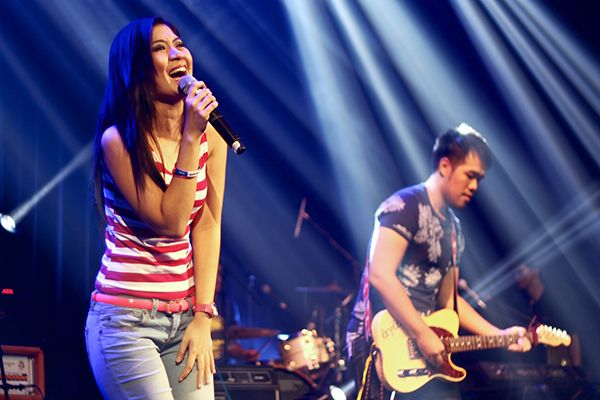 They performed their original song called "Wag Na" – Na nakarelate ako plus their cover of Yeng's Pagibig. I love the vocalist's voice! It's very powerful! It literally gave me goosebumps when they're playing plus she's super beautiful!
———-
Next one up is Jack N' Poy!
The Lasallian band Jack N' Poy's members may have come from different backgrounds but they believe that they can do more for their band and their music together.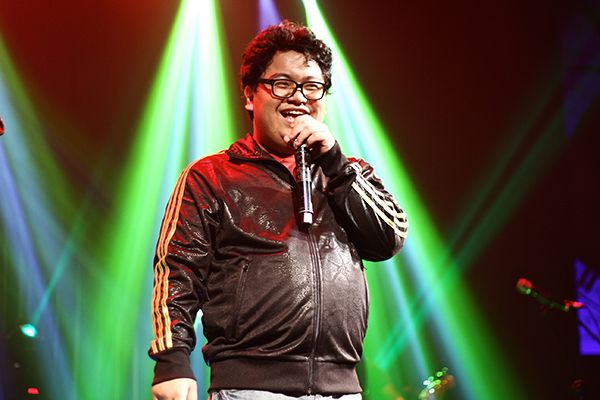 The band is inspired by Eraserheads and British Rock. The band also aims to continue making OPM, support local talents and promote OPM.
When I watched their online entry for SBQ, I knew that this group is very quirky. Promise! Sobrang kulit and saya kasi nila dun sa video. Oh! Lalo na dun sa "Vote for us" video nila, sobrang kwela nung drummer nila! That's what I love about them, the quirkyness and energy on stage especially the vocalist!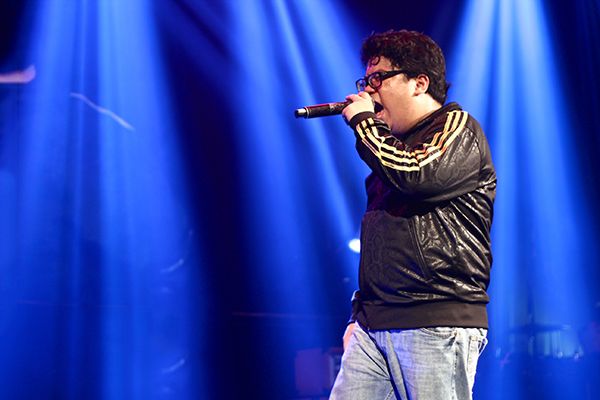 Vocals: Meio; Guitar: Neil Lorena; Bass: TJ Meneses; Keyboards: Don Uy; Drums: Johann Kwan
They sang their original song called "The Flying Dutchman" and the tagalog version of My Generation by The Who (Cool 'no?)
———-
Ooooohhh~ Another highlight of the night! The Oktaves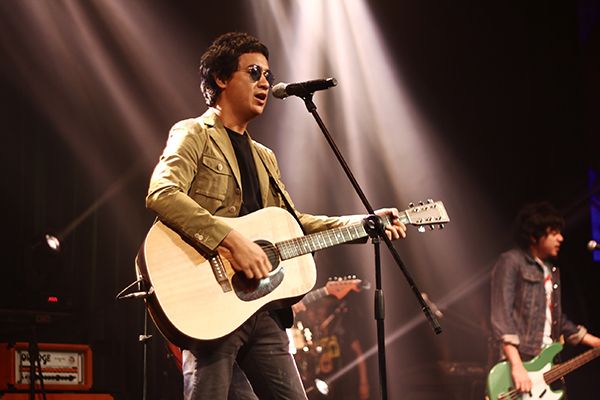 I got starstrucked when I saw Ely Buendia up close. Ely is always present during Paskuhan pero sobrang layo lagi namin sa stage. So technically, this is the first time I saw him ng malapitan. Sorry na!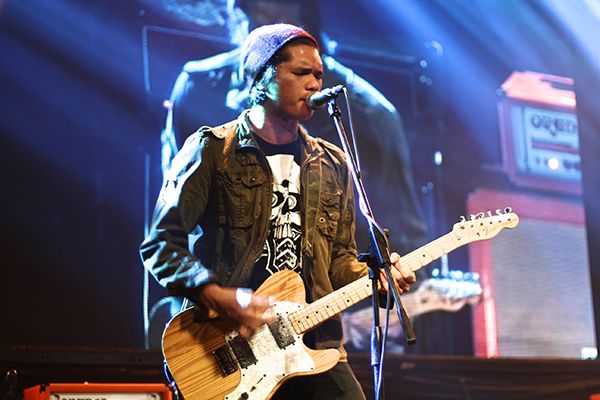 ———-
The next band to perform was SoulPage!
SoulPage may be formally-trained, but they assert that they are free-spirited and willing to go out of the box in the name of music.
All hail from UP Diliman's College of Music, while Cate is from the UP College of Business.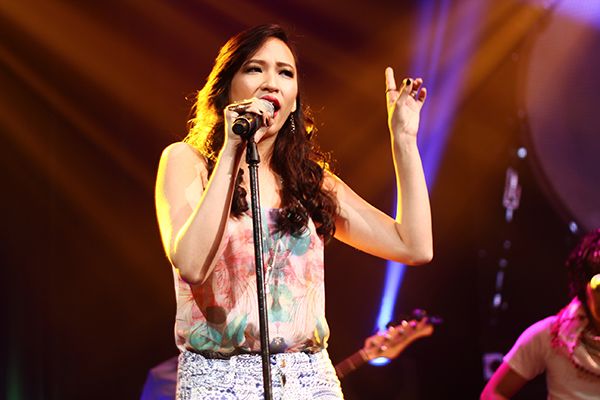 Another one of my favorites (Actually I love all the bands and I was wishing that all of them would get a record deal in the future) because their music is so powerful! Seriously!
Vocals: Cate Belle; Guitar: Jordan Amaca; Bass: Micah Villena; Keyboards: Valerie Villanueva; Drums: Raven Racca
They played their original song called "Got Love" and their cover of Come Together.
———-
Second to the last band to perform. Dagsin!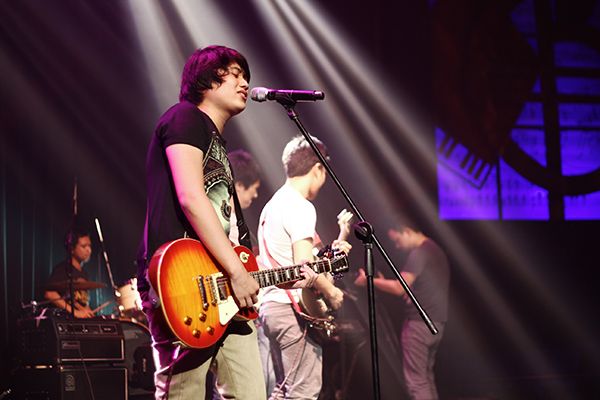 All hailing from St. Scholastica's College. It was the "why not" answer that got the music coming for Dagsin. Why form a band? Why not?
Vocals: Zeus Pascua; Guitar: Carlos Velarde; Bass: Kevin Reyes; Drums: Kris Caudal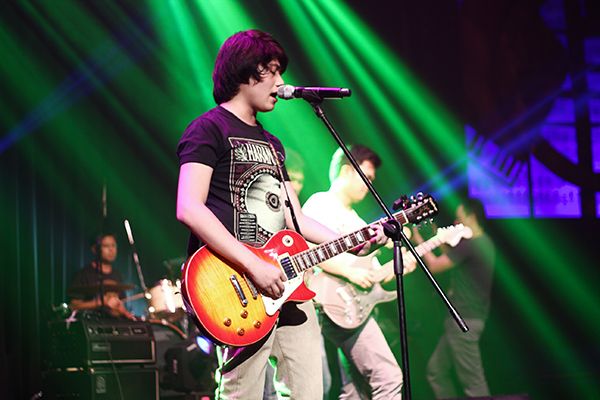 They played their original song called "Tukso" and their rendition of Sunday Morning
Let me just say na I really fell in love with the vocalist's voice. Ahuhuhu! He has a heavenly voice! Sobra! Natulala ako sa kanya because he's that good! When they played Sunday Morning my jaw literally dropped. It's not the usual cover kasi. Ahhhh! You must watch it here.
———-
And last but not the least, Crowd 7!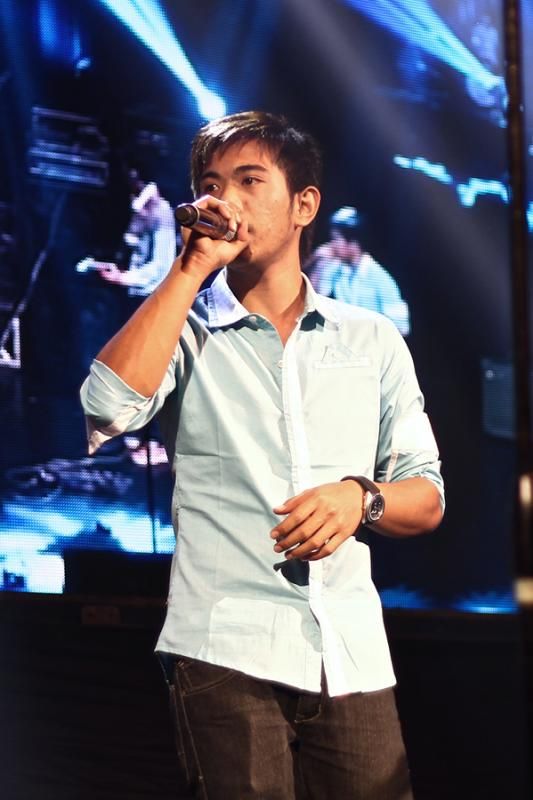 Crowd 7 gets their inspiration from Christian songs and foreign artists like John Mayer and The Script. In the Philippines, they list Riverymaya, Eraserheads and The Bloomfields as their favorites. As a band which hopes to continue composing unique and new generation songs for the young.
Vocals: Theo Cuevas; Guitar: Psalm Papio; Bass: Andrie Montero; Keyboards: Mario Angelo Sotto; Drums: Dan Muńoz
They performed their original song called "Pagbabago" and their cover of Elesi by Rivermaya.
———-
To hype-n up the crowd, Tanya Markova performed on stage.
Just like Sabrina, It was my first time to see and hear them play. I was actually surprised when they came out of the backstage with their make-up and eccentric outfits. There's even bubbles and confetti during their perfomance. Both cute and disturbing but hey I like them!
Their song Disney was stuck in my head for a week! The song is very magical and well full of good vibes. Bumenta sila sakin infairness!
———-
Before they announce the winners of the Sun Broadband Quest, they called up to the stage Mr. Francis Reyes to give encouragement and some tips not just for the participating bands but to all musicians in the audience.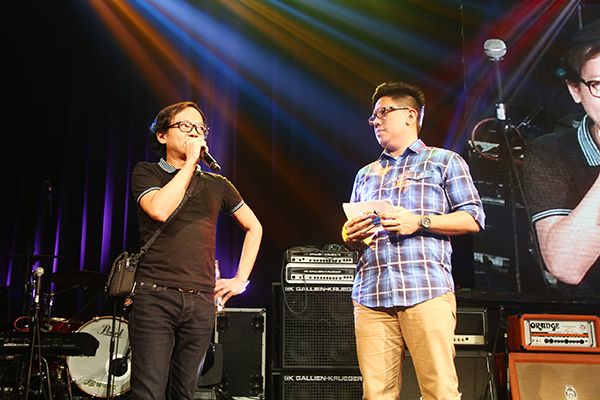 "Basta, gawa lang kayo ng mga kanta at 'wag kayong titigil. Ilabas niyo lahat at tumugtog kayo." AMEN!
So without further adieu *drum roll* The 2nd runner-up is the …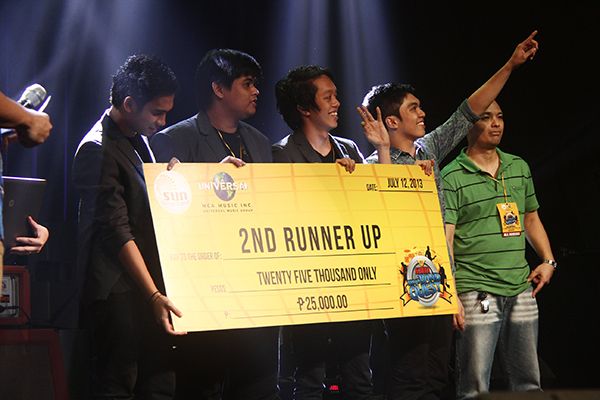 BABY BOOMERS! Yay! I actually told myself na maka-pasok lang sila sa top 3, I'm good na!
The 1st runner-up is BAD HAIR DAY! Congratulations girls! :-)
*louder drum roll please* And the GRAND CHAMPION of the Sun Broadband Quest who'll take home 150,000php and a record deal from MCA Music is …
IKTUS!!! I actually knew it when I saw them perform! From their energy and the crowd! Congratulations guys!
The crowd goes wild!!!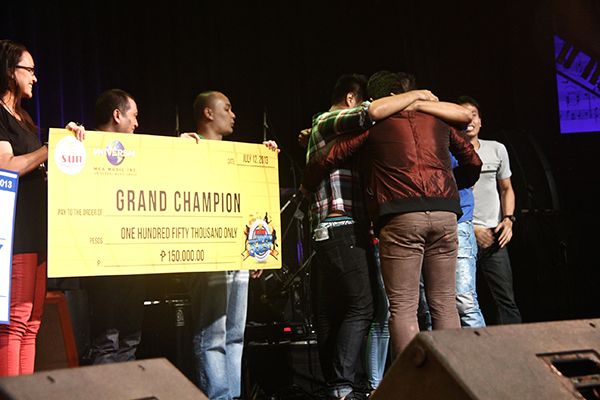 I actually teared up when they hugged each other. Love people LOVE! I bet Iktus will go places talaga! The band is overflowing with dedication and passion.
That's it! I'll wrap this entry because it's super long na! But nevertheless, I really had fun watching the SBQ Finals! I hope that Sun Cellular will do this annually so that more bands gets the experience and exposure they deserve!
Thanks again to Sun Cellular for inviting me to the event! :-)