A few weeks ago, my friend told us about their experience on this restaurant called Rub Ribs & BBQ (Tomas Morato). She told us that the food is super yummy! Since we're around the area (and biglaan din), we decided to try it for ourselves. Good thing though because when we got there the rain stopped, it was raining cats and dogs en route to Rub. Talk about good luck!
Since the place was small, we literally waited for 30 minutes for our table. The wait is worth it you guys!
Look how happy Isha is when we got to our table.
I love how the place is decorated with awesome paintings and photos. It takes my mind off  hunger. Haha!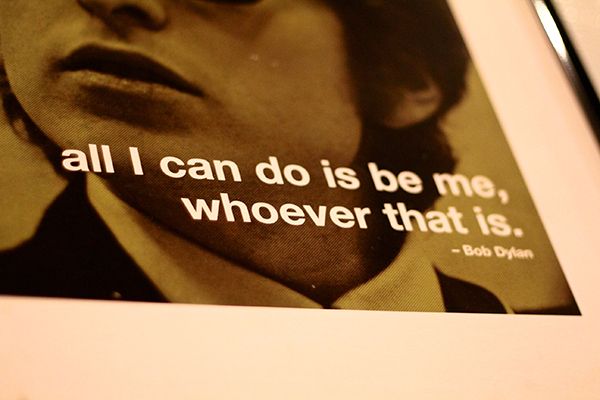 I hope they expand the place soon. It really bugs me when the chairs collide. So, you can't just go out that easy without having to hit somebody when they're eating.
You could view the full menu here.
I wanted to try everything on the menu but we decided to get their classic BBQ Ribs. Will probably try other dishes next time.
We got 4 Rib singles with different side dishes. All I can say is that the Ribs is so GOOD! It's so tender and well-marinated. Boy, I could eat another set (If only. Haha!)
The side dish on this one is Garlic Spinach with Mushrooms. It was my first time to try spinach and I liked it! I never knew that I'll like spinach like Popeye (ARGH~)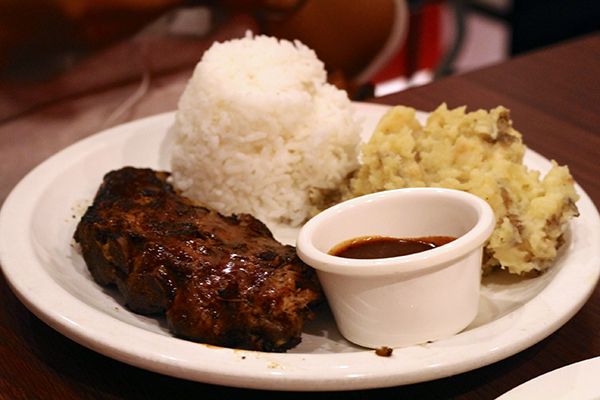 This one is the Roasted Garlic Mashed Potatoes which was awesome!
And this one's mine. Bacon Potato Salad. I didn't see Bacon bits at all but nevertheless it was awesomesauce too!
To sum it up, our experience is 8/10. The food and ambiance is great! If only the queue is fast, the servers were attentive, and the place is big, I'd give them a 10.  But hey, I'd definitely go back for their ribs (and other entrees).
Tomas Morato branch:
64 Scout Rallos, QC
11am – 12mn
Tel: 5012799

Kapitolyo branch:
88 East Capitol Drive, Bgy. Kapitolyo, Pasig City
11am – 10pm
Tel: 6252939