"How can something so WRONG, taste so right?" 
After 2 weeks of reading reviews and looking at mouth-watering photos, it's finally our turn to try Wrong Ramen! Imagine my excitement when my friends asked me If I want to have dinner here.
We arrived at around 7:30pm but the place was jam-packed! We had to wait an hour before we could score some seats. We literally jumped for joy when the waiter called us saying that our table is ready! Woot, woot~
I wanted to try the FU Ramen (Bacon, eggs and Black Pepper Spam) — breakfast for dinner ang peg ko, ok? But my dreams were crushed when the waitress told me that it wasn't available anymore. We had to choose between the Tonkotsu Ramen, The Communist and the Tantanmen Ramen.
LESSON LEARNED: Must go earlier!
I love what they did with the interiors! From the witty wall art to these quirky and cute salt and Pepper shakers! I just wanted to take them home!
So, what did I get? Me and Faith both got the Tonkotsu (Rich) Ramen – 395php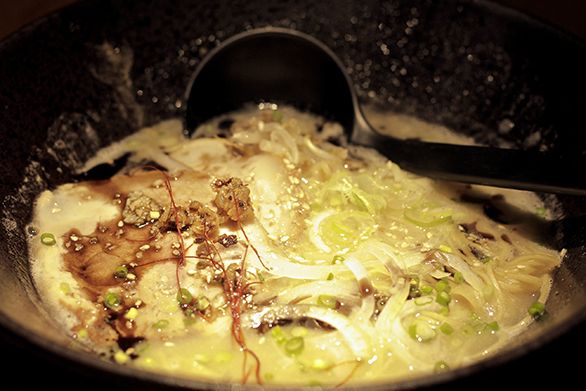 "If you only eat here once: a deep and milky pork bone broth. Served with sliced chashu."
It was perfection in a bowl! I love the richness of the broth, firmness of the noodles and the slices of pork. I enjoyed every bite and slurp of this ramen. Yes, it is fatty but who cares? Haha! I also love how the pork melts in my mouth. Craving for another bowl as I type.
Ica got the Tantanmen Ramen – 395php
"You're gonna ask for it anyway: A bold sesame broth with ground pork and shredded chashu."
I also like the Tantanmen Ramen since I love spicy food. Compared to the Tonkotsu Ramen, the broth is very light and spicy. I could feel the spiciness coming down my t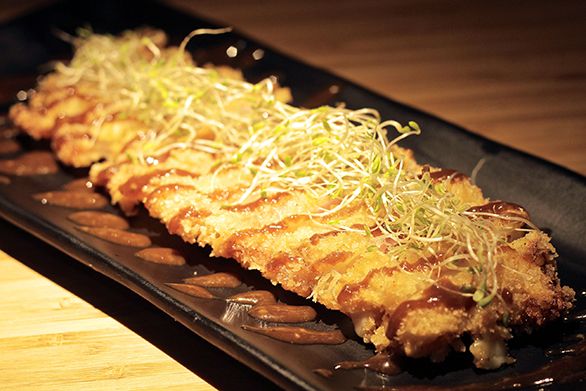 Another highlight of the night was the Bacon Katsu! Oh boy~ the combination of bacon, cheese and katsu is heaven! It was no brainer for us, we just had to order this!
Look at that! Happiness on a plate! We really enjoyed this and maybe we could order two of these next time.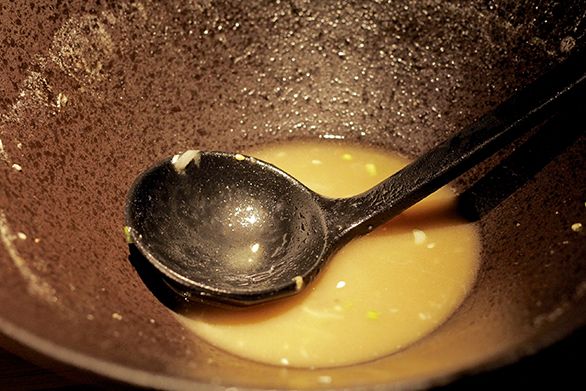 All gone! I told you, it was that good!
We were supposed to order the Poop of the Gods but then again the waitress told us that it wasn't available – it was too soft to mold. I know, it sounds gross but it isn't guys. It's a combination of Belgian Chocolate, Sea Salt in Olive Oil. From the reviews I read, it tastes divine! We had desserts in Bar Dolci instead.
The verdict: Will definitely come back and try the other ramen and dishes. I will come back for you FU Ramen!!! I will!
———————
Wrong Ramen
Forbes Town Center, Forbestown Rd, Fort Bonifacio, Taguig City, Philippines
(02) 8238249