What would you do if you were given a chance to buy 24k worth of clothes for FREE? Well, I would go ga-ga for sure. But here's the catch, you only have 60 seconds to run around and get the items you want!
THE CHALLENGE:  The person nearest to 24k will take home ALL the items in her bag! But if the raider's items exceeds 24k, she'll be disqualified.
THE SHOPPING DESTINATION: Uniqlo, SM Mall of Asia
Our team is up early to facilitate the Express Raid. Believe me, I'm inggit to the nth level especially to the girl who won.
There's so many awesome clothes and good deals! So, I have nothing to do but window shop because we couldn't join even if we want to.
Quick snapshot of the ladies before the raid
Raisa Mislang, Group Product Manager of Beiersdorf Singapore Pte. Ltd., giving the ladies a quick intro and peptalk before the raid.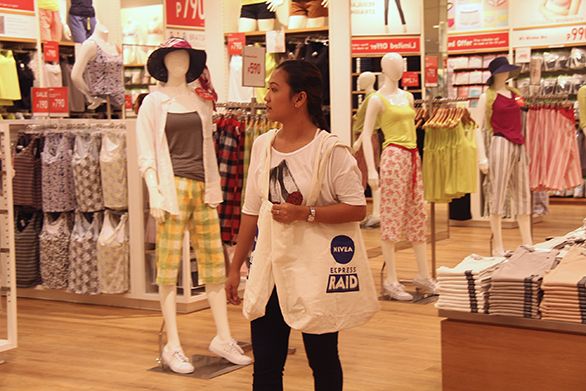 The raiders were given 2 minutes to go around Uniqlo. You know, price check and scout for the clothes they want.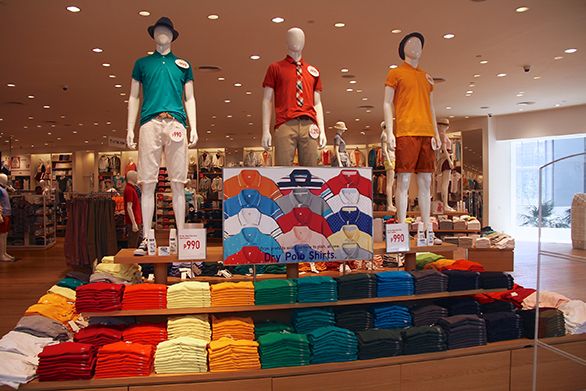 Raiders! Are you ready? 3 … 2 … 1 … GO!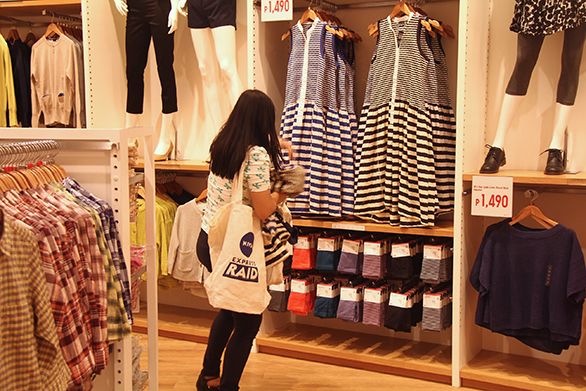 The ladies ran wildly around the store, grabbing as much clothes as they could. But since there's a twist, the raiders had to strategize while running.
The twist: All the items they get must have a match (Top-Bottoms, must be stylish and/or color coordinated.). It should be a whole outfit.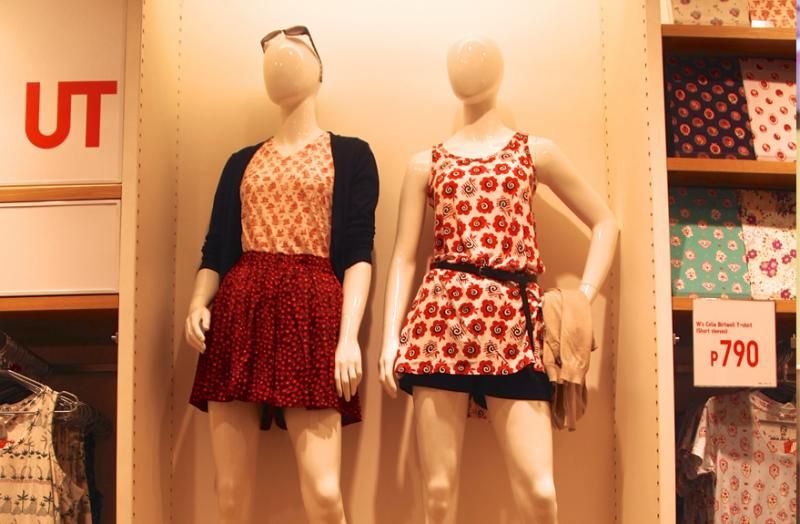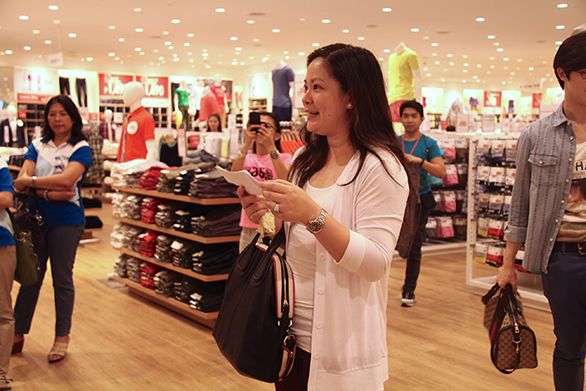 And the winner is … *drumroll*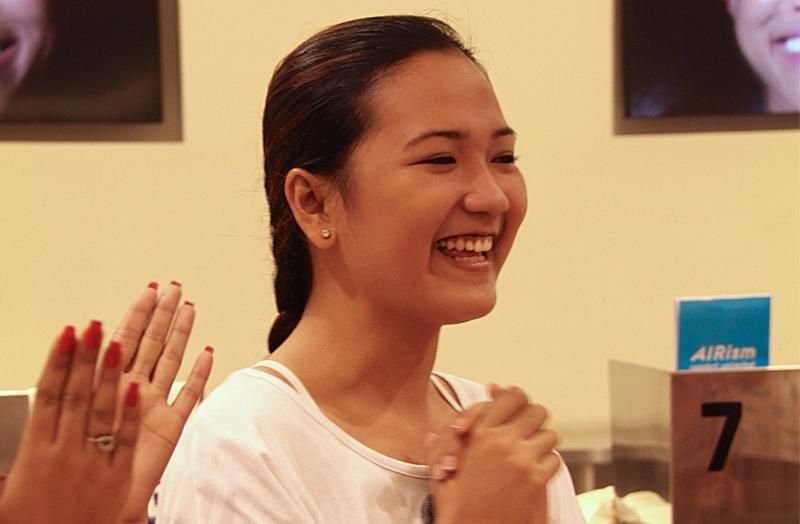 Love Joy! She got two baskets of pure happiness! While the other raiders got 2k GCs each. Not bad eh?
Congratulations ladies! Hope you had fun as much as we do! :-)