Again? Yes, I'm a shoeaholic!
You just got to love Black Friday sales! I got 30% off when I bought my shoes from Urbanog. Too bad 'cause we don't have Black Friday sales here in the Philippines. I had my shoes shipped to my cousin in New Jersey then she brought it here since she came home last December.
Pink Duchess Studded Boots in black (It's like the Steve Madden Tarnney boots but mine is cheaper)
I was supposed to buy the same boots at Forever 21 but I guess it was not meant to be. I called 3 different stores but they don't have it in my size anymore. I thought I had luck in F21 MOA but a saleslady sold MY reserved boots to another girl (Boo!)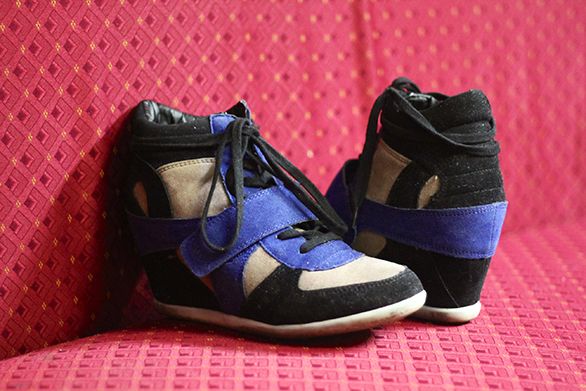 Breckelle Tri-tone Wedge Sneakers
This is one of the most comfiest shoes I ever own. Seriously. I actually fell in love with wedge sneakers ever since I saw them in Topshop (I hope they still sell the black and nude ones) and Isabel Marant.
Last but not the least, these Chanelesque pair of Quilted Captoe Two-tone flats is so pretty! Don't you agree? I had to buy it from Satchi Store when I saw them.
That's all folks! So, which pair do you like the most?