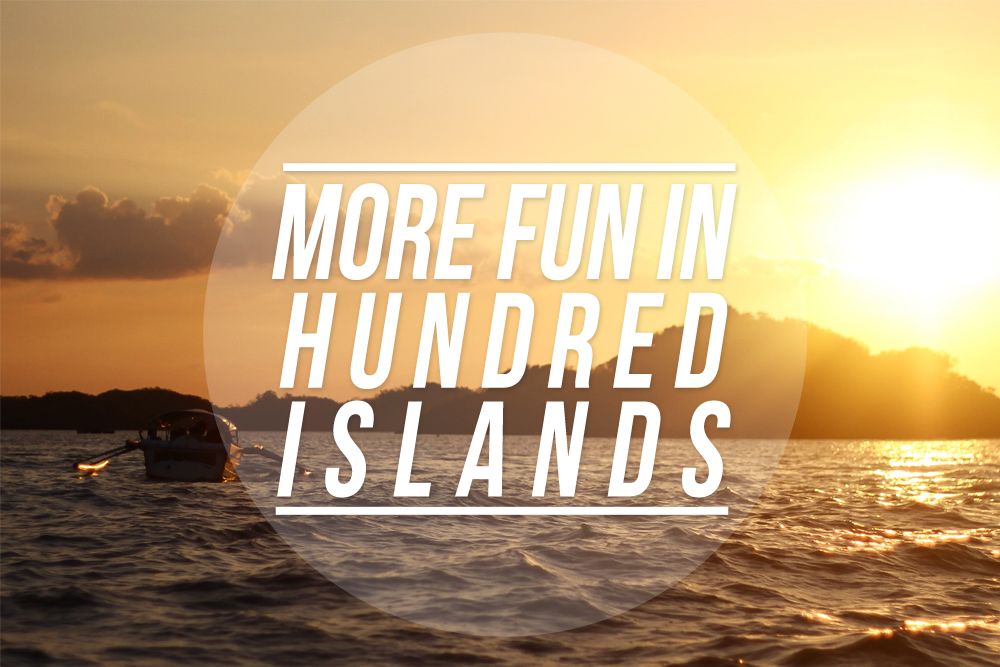 A few weeks ago, we had 2 days off from work and was treated to a day of fun & adventure. Where you ask? Well, it's none other than the Hundred Islands in Alaminos, Pangasinan. So stoked when I heard that news from the management.
The fun started while cruising through NLEX. I didn't even feel the 5-hour travel time.
I've been wanting to go to the Hundred Islands ever since I was little. I'm planning to travel more this 2013 — As in the Philippines first then in other countries.
Hello girls! The sun felt good after a few hours freezing in the van. Haha!
Actually, I'm terrified of riding boats. I don't know why and what triggered that. I guess from watching too many movies and TV series that involves death or whatsoever.
Here we goooooo!
Every island is amazeballs! I can truly say that the Philippines is beautiful. Just look at those islands!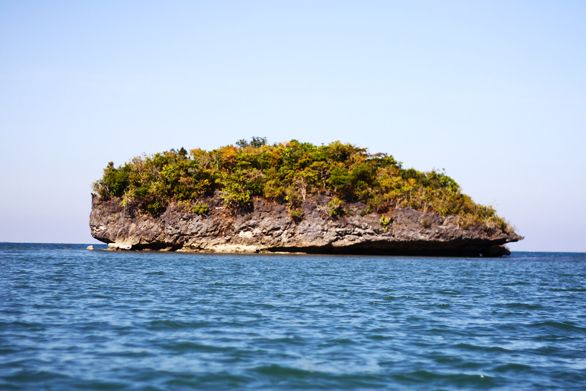 I couldn't remember all the names of the islands. I guess I need to improve on my future travels. Hindi ako pwede maging Travel Blogger. Haha!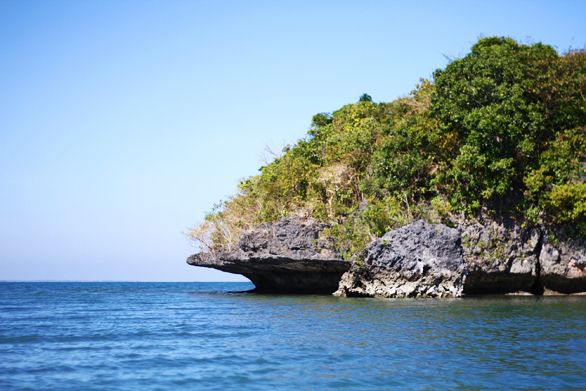 Our first stop is The Governor's Island
Went up 100+ steps to see this amazing view! Ahhh! Those blue waters and white sand beaches.
Yes, the island is shaped like a crocodile. Cool huh?
Brave and adventurous souls! I just couldn't leave the boat. My officemates swam through a cave and went out at a very teeny-weeny hole. Some of them got injured but … YOLO.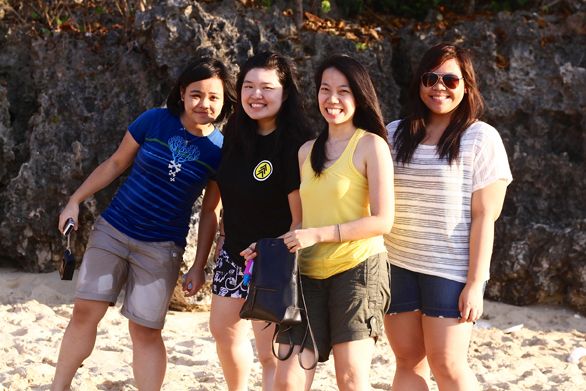 The creatives team minus me and Jamie.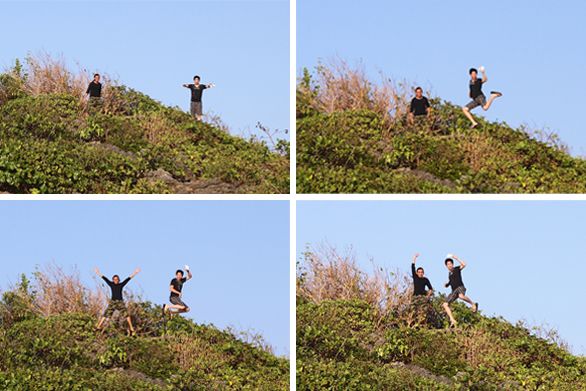 Quirky officemates. I was scared for them. They posed for the camera on a ledge.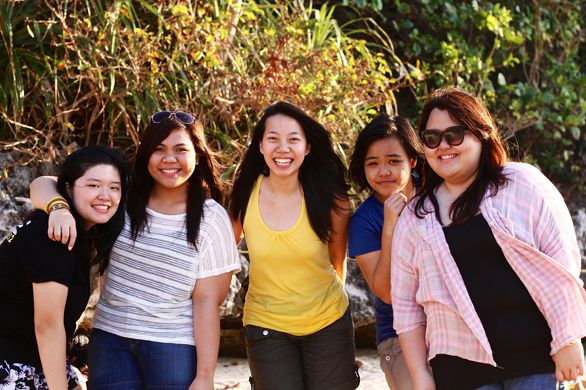 I love these girls to the nth level!
Trying to be cute!
"Fight scenes" ala Sven
The Growling Tiger (GO USTe!) vs. The Green Archer
Finally, we're complete!
What I wore: Plaid cover-up from Sweet Serendipity Clothing and Casio watch from Watch Up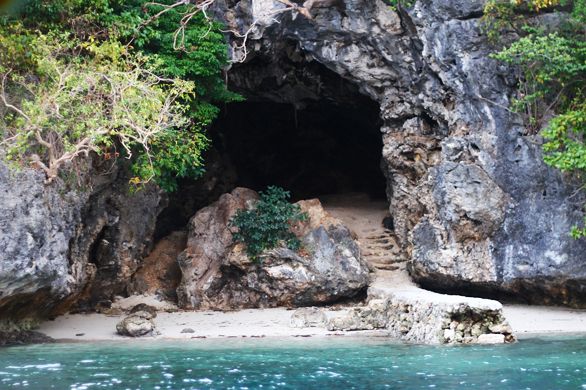 Familiar? This is one of the islands where Marina (Philippine TV series) were shot.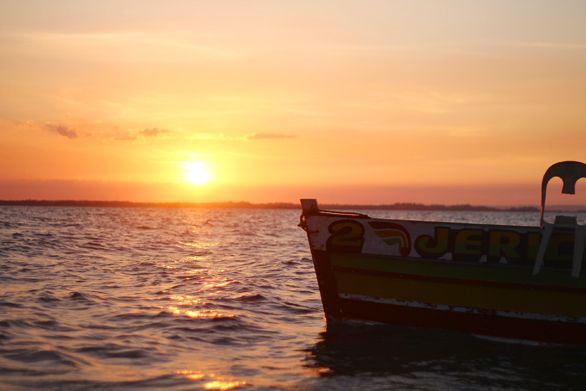 Thank you Sven Group for the awesome trip! I'll come back soon — with the family!