It was during high school when I first laid my eyes on Swarovski accessories. I could distinctly remember that It was during the preps of my 13th "debut-like" birthday party and my mom gave me a set to wear on my special day. It was the perfect thing to complete my ensemble since it made me shine (Literally!) throughout the night. Mine was a Swarovski encrusted necklace with an orange pendant. Of course, It came with dangling earrings and a dainty bracelet. You'll feel like a princess when you wear them. Well, I did.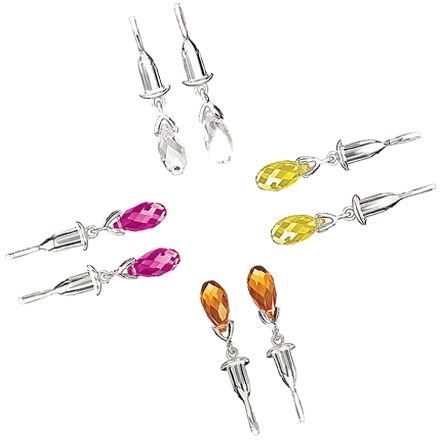 Who could resist its beauty?
Until now, I still opt to wear them especially those fashion earrings with Swarovski elements on special occasions. With all the designs and colors out in the market today, you could mix and match to any occasion or outfit. It is a timeless piece because it would never go out of style and it never fades. For me, Swarovski earrings would be THE statement piece to any outfit. From weddings to your girls night out. You could even wear it to your date night. Anything goes.
So if you want to stand out and be stylish, try and flaunt with these Swarovski earrings!