Last December 3, I went to Bloggers United 2 at Treston International College with Ica and her blockmates. If I'm not mistaken, I arrived BU2 at 6pm. I was supposed to go there during lunchtime but my blockmates couldn't come anymore so I just waited for Ica and her blockies.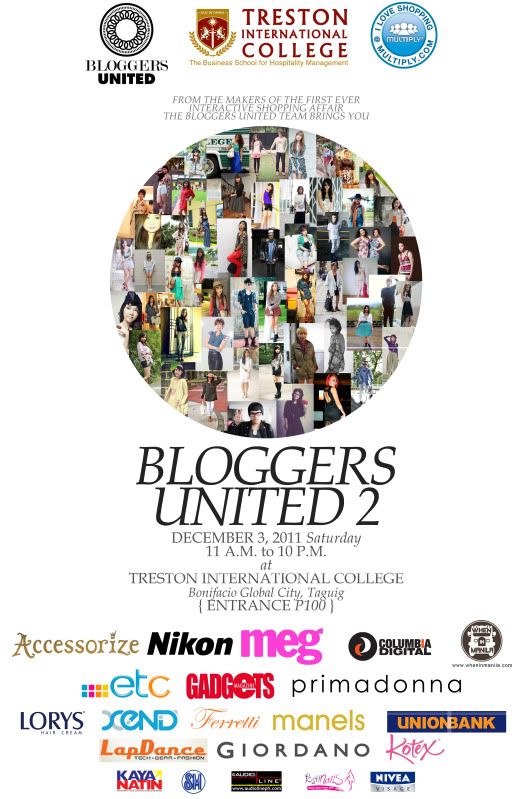 The first thing I said when I arrived at Treston College: "Ang ganda ng campus nila!" but when I saw their gym "Wow! Parang yung sa Highschool Musical."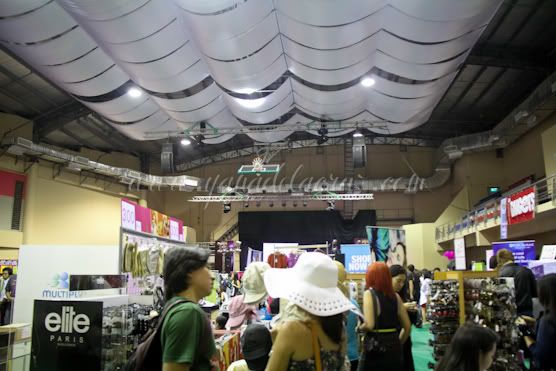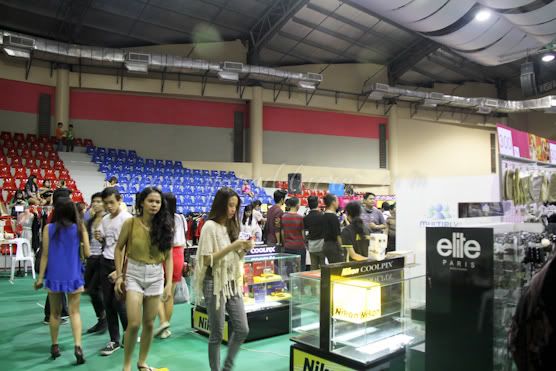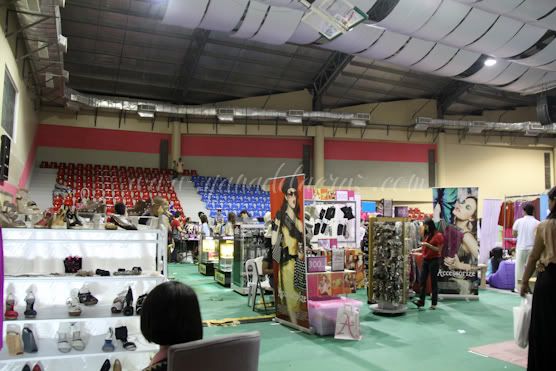 See? I told you so! 
While I was waiting for Ica to arrive , I went around the booths and boy! I was super starstrucked when I saw my favorite fashion bloggers. I was supposed to ask some of them for a picture but I got shy. (Huhu! Sayang!) Plus. I got to hang with Ms. Ana Gonzales kahit sandali lang. (Thank you for putting me on the guestlist!) Sayang kasi we don't have a picture together. :(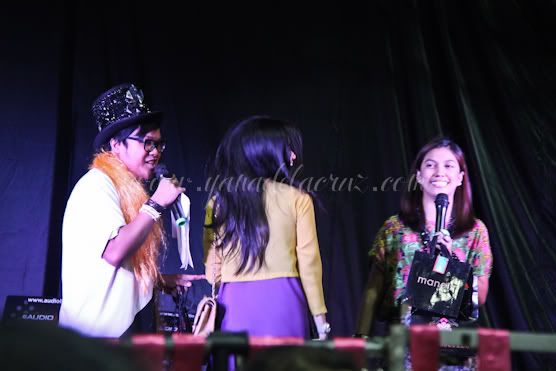 I forgot what game they're playing here.
My forever gorgeous and one of my favorite fashion blogger, Vern Enciso, during one game together with the hosts and also fashion bloggers, Melai Entuna and Gelo Arucan. I also heard that Gelo Arucan's sister asked Bjorn Bedayo to her prom (Oooohh! I wish I was there when it happened.)
And finally! The moment that I've been waiting for! To meet, talk and have a picture with THE David Guison. I'm such a huge fan and follower of his blog!  But, there's a story behind this picture. (Haha!)
I was with Kevin (Ica's blockmate) and we we're standing just a few steps away David's booth. I said to him: "OMG! Si David Guison!"
then he said: "Dali! Lapitan mo na and magpapicture ka!" But, when we're already standing near her I couldn't speak anymore. Good thing because Kevin asked David if I could take a picture with him. (Woo-Hoo! Success!) After the picture I said to David "Hello! Ako si 'yananadc' sa Twitter" then he said "Yeah! I remember you! Finally! *smiled*" #kiligtothebones
One unforgettable twitter moment is when I tweeted him "Kailan ko kaya makikilala si @davidguison?" and he tweeted back (I couldn't remember the exact tweet) "Soon." BU2 made it happen! So happy! 
There was this contest where the hosts asked the audience  to bring the oldest phone they own. Kevin joined this game and won a new phone! Haha! Nice one!
After Bloggers United 2, we went to Market! Market! where we totally went gaga over NBS Book Sale then off to High street to eat dinner at Pancake House!
Hello guys! *waves*
Ica and me ♥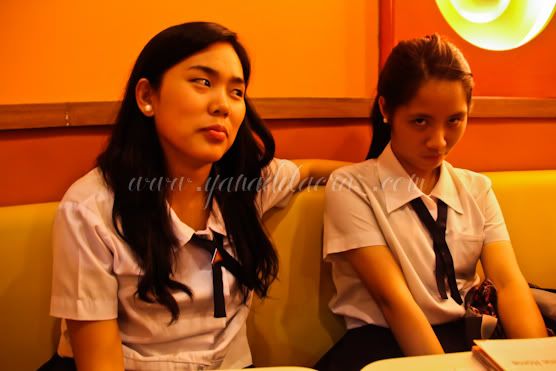 Hahaha! Cute ♥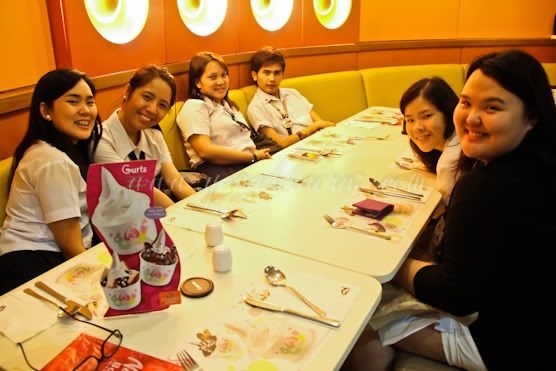 Group shot! We're almost complete here (Mike is taking the photo and Kevin is missing. Haha!)
BTW, here's what I bought at BU2! 4 pairs of shoes from Shoe Etiquette. I was supposed to buy the gold and silver oxfords but they gave me a huge discount that I was able to buy 2 more pairs. Love love! Thank you~
Congratulations to Ana Gonzales of the Fashionista commuter, Aisa Ipac of Drowning Equilibriums, and Melai Entuna of Style and Soul for organizing BU2! Can't wait for BU3!