Last October, I received a message from Mardi Dator, my high school batchmate, If I could be one of the speakers to a talk about "Adjustment to College Life" to HS Senior students at my former school (St. Bridget School). I didn't hesitate and accepted the invitation. When I entered college, I always dreamed of being a speaker to share my experiences and thoughts about college. It finally came true (Tee-Hee!)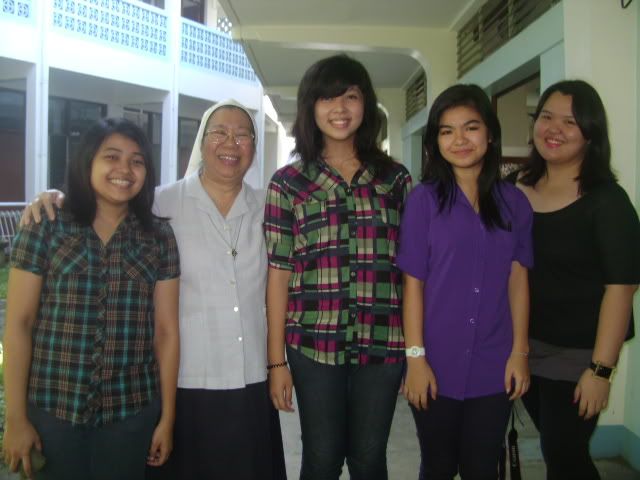 Before the talk – (L to R) Tin Dator, Sr. Catalina Santos RGS,  Aurea Dris, Carol Navarro and me
During the opening prayer and remarks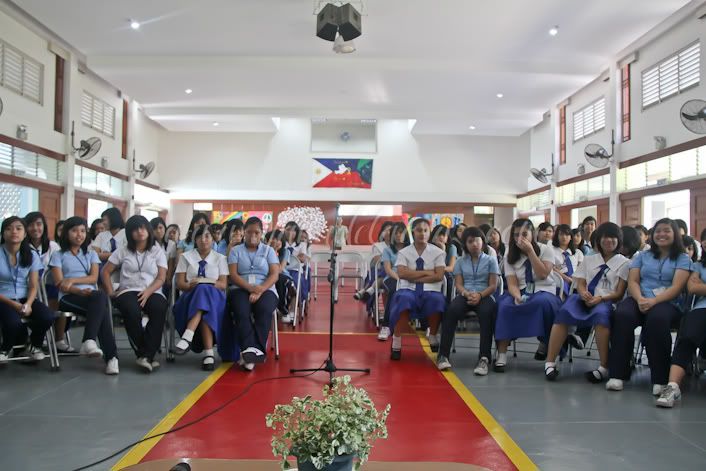 Dundundun~ And so the talk started.
Based on the students' questions, they're most concerned about the college lifestyle, difference of high school to college, fitting in with a new crowd and adjusting to a class with guys (SBS is an exclusive all-girls school).
Hello there! :-)
Student: Sa UST po ba, required po ba talaga ang swimming na PE sa mga first year?

Me: Hindi naman, unless nalang kung baha.

HAHAHA!
After the talk, we we're given Certificates and Sodexo/SM GC's (Yaaaay!)
After our talk, the student we're given an orientation and demo by Chef Dino Guingona of Moderne Culinaire Academy which is a Culinary Training School in Manila. Makes me want to study Culinary Arts after college.
During the break, we had the time to roam around the campus (A lot has changed). It's been 2 years since I visited St. Bridget. I miss high school especially my friends and our shenanigans.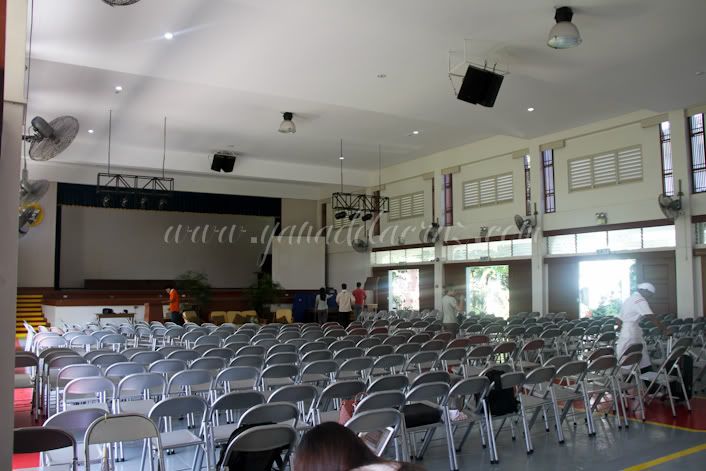 The new and improved Auditorium (Now with a tech booth, updated sounds and lights, and a more "maaliwalas" look)
The grotto (where we used to practice for the Cheerdance competition and just chill while waiting for our school buses)
And, the Highschool building.
Grabe, I really miss St. Bridget especially when I saw my former teachers. I studied here in 1997  to 2008 (That's 11 years of my life!) and had obtained nothing but wonderful memories and experiences at St. Bridget.
For the incoming first year college students next year, I wish you all the best and Goodluck!