Sorry for the long-overdue post. Better late than never. :-)
Last August 25, Me and my blockmates went to ManilArt '11  for our final requirement in one class. From UST, we  traveled all the way to NBC Tent. We we're supposed to be there by 3pm but due to heavy traffic we arrived there if I'm not mistaken 2 hours late. I felt ecstatic as soon as we entered the venue (Well, this was my first time.) Again, I'll let the pictures do the talking. Enjoy
**Will only be posting my favorite artworks from ManilArt. I have tons of pictures of the artworks kasi though It'll be too much If I post everything here.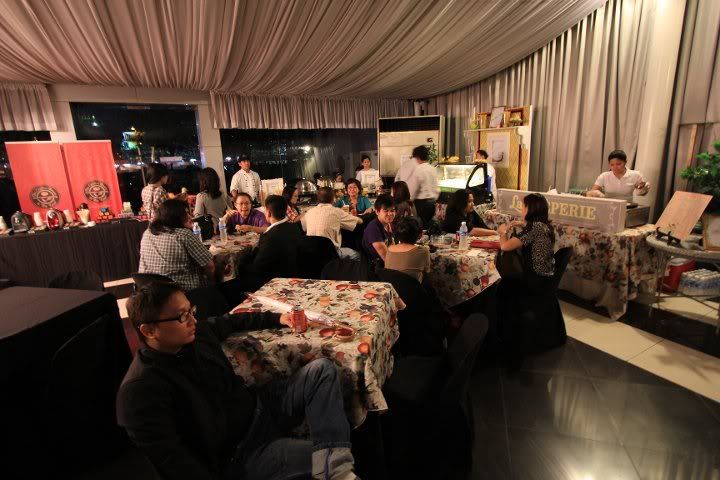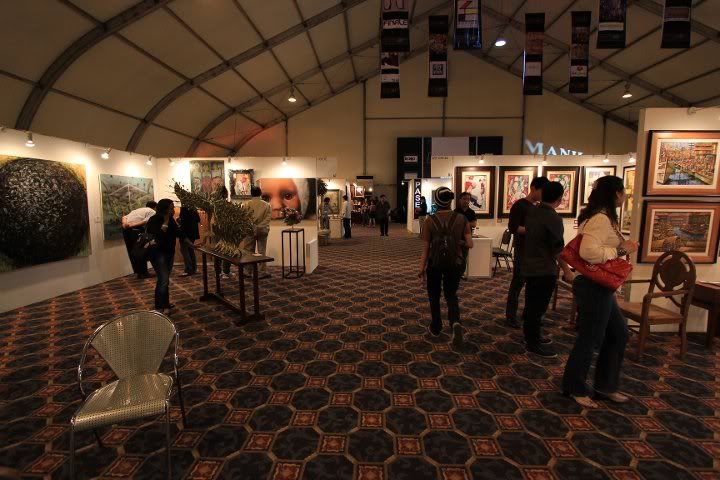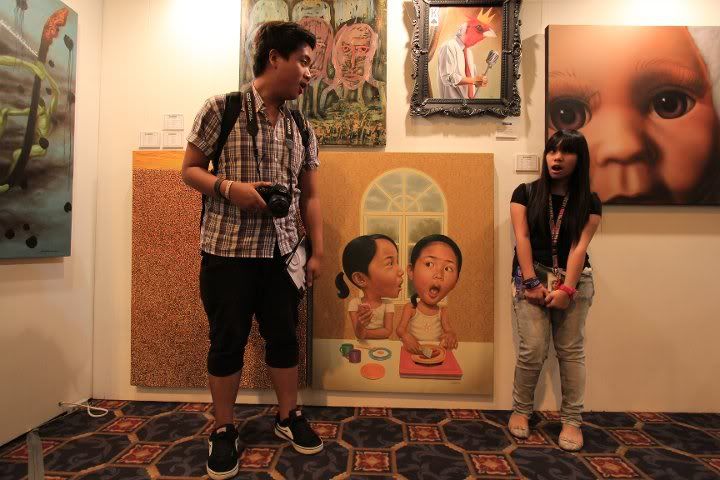 My blockmates, Manzo and Pam, goofing off at one of the galleries.
Cheto :-D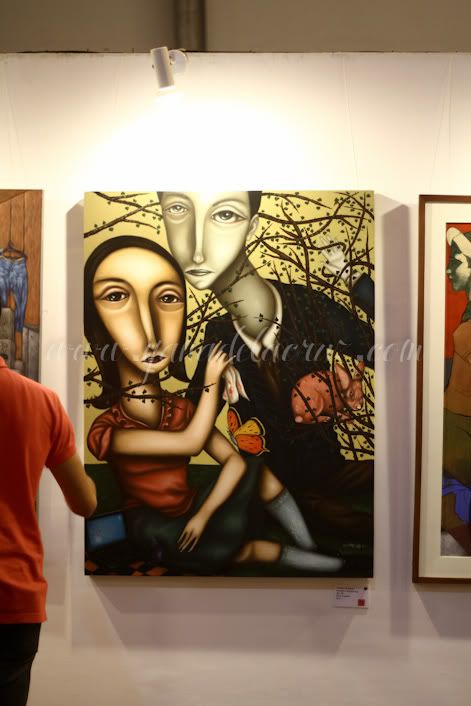 Beautiful! Galing ng rendition!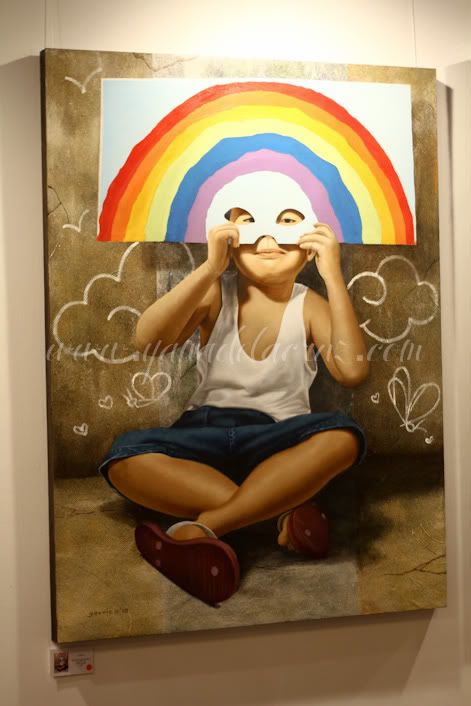 I love this painting! It reminds me of my nephew, Chad. :)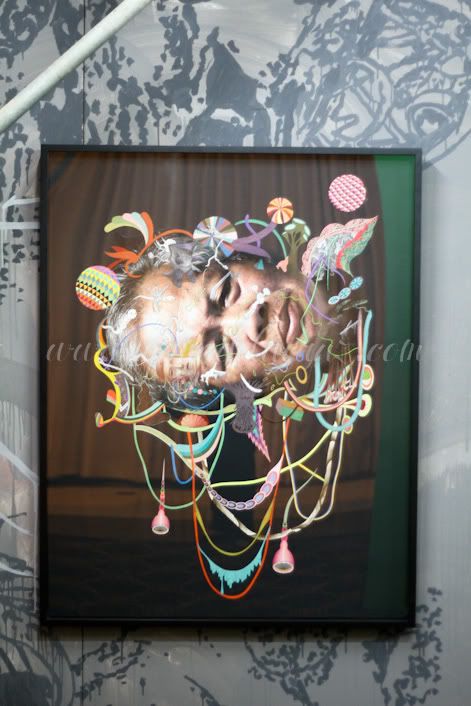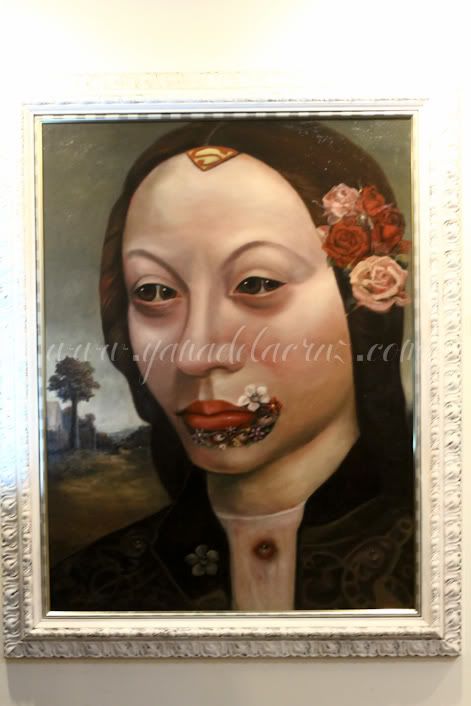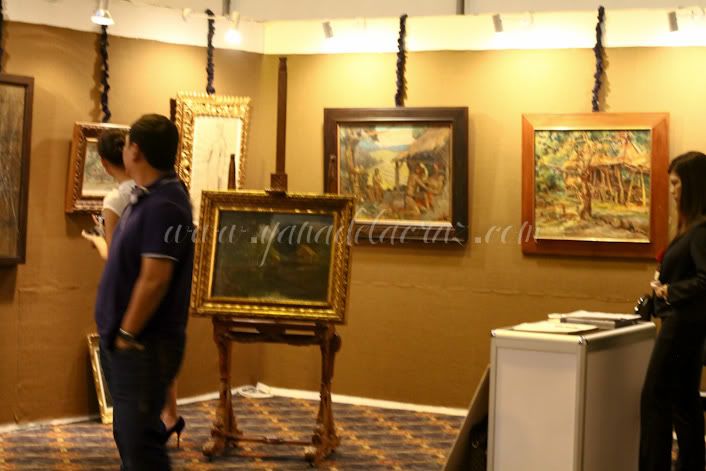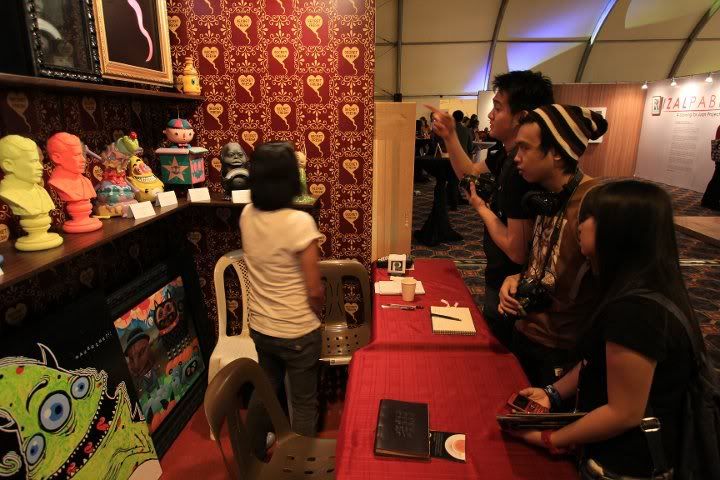 Oooohhh~ This was my favorite! I love the sculptures (Especially the vomit boy!)
Super cool Jose Rizal sculptures, selling for 5,000PHP each. I wanted to buy but don't have the moolah then.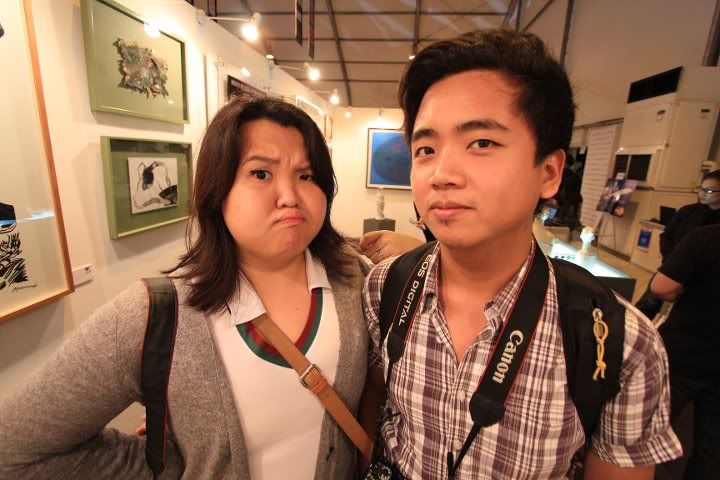 Your truly (HAHA! Excuse my face) and Manzo
Sobrang ganda nitong painting na 'to. Never failed to make my jaws drop.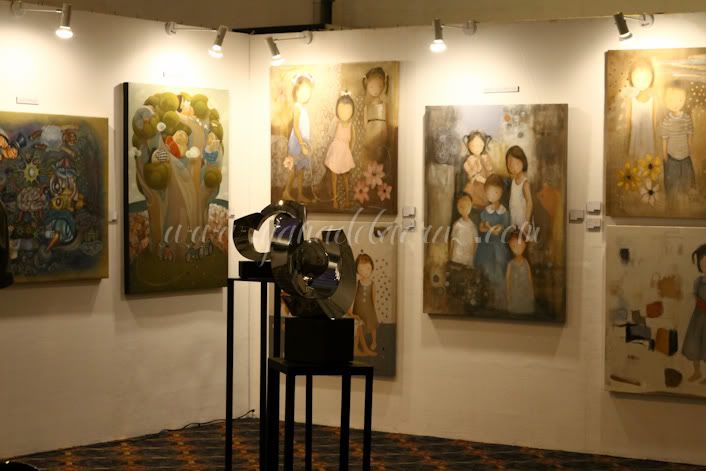 I love this part of ManilArt! Love the characters on the paintings!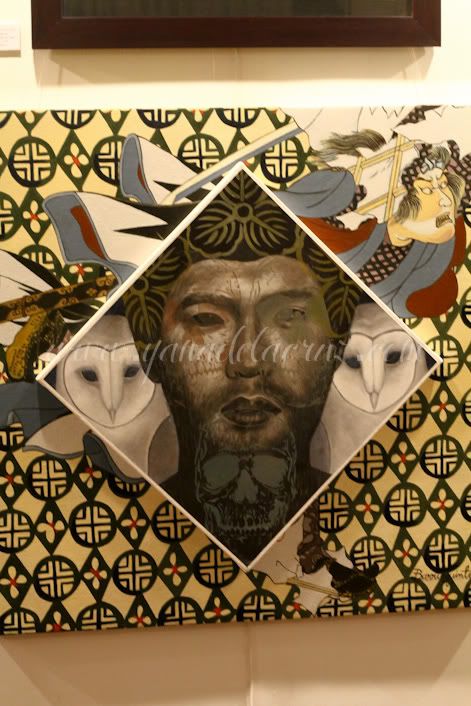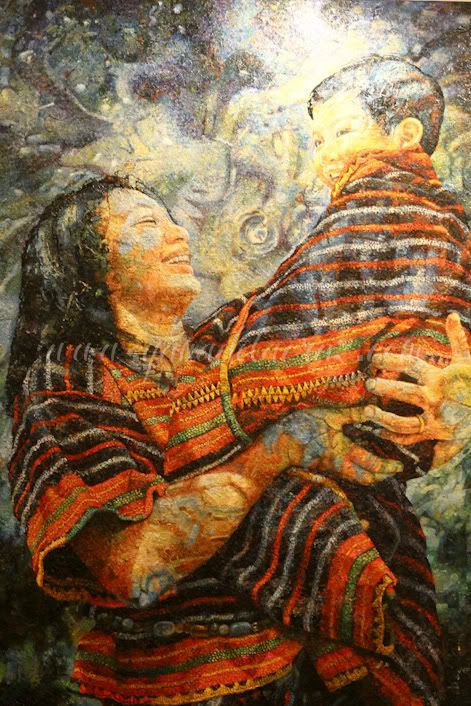 Chismis … :))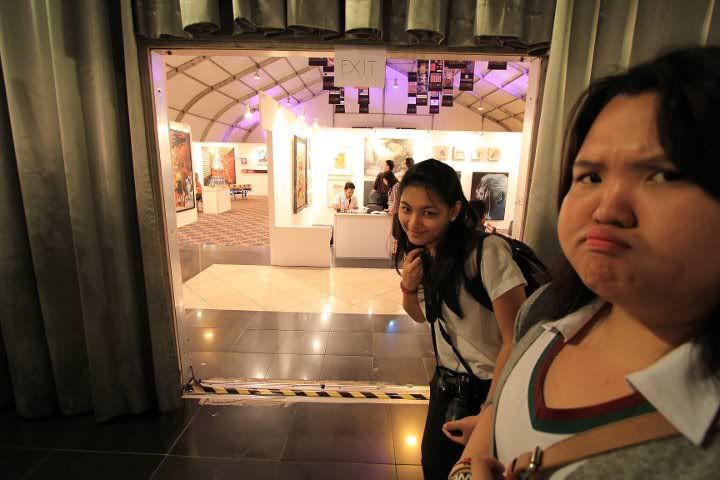 Bea and my face saying: "Feed me or I'll evolve!!!" Haha!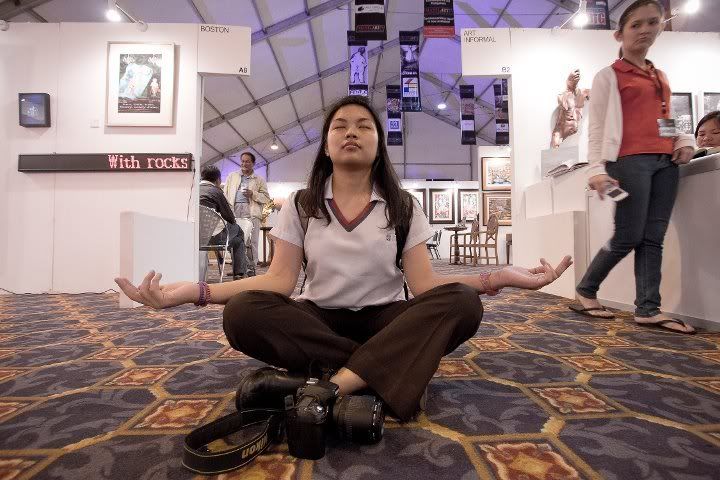 Bea meditating inside ManilArt
And well, the most decent picture  I have inside ManilArt :-P
With Bea and Jilson
Blockmates (From L to R: Kaila, Pam, Manzo, Jeks, Cheto, Me and Bea)
We're all starving after ManilArt, so we decided to eat at Giligan's.
HAHAHA! No more food. :-D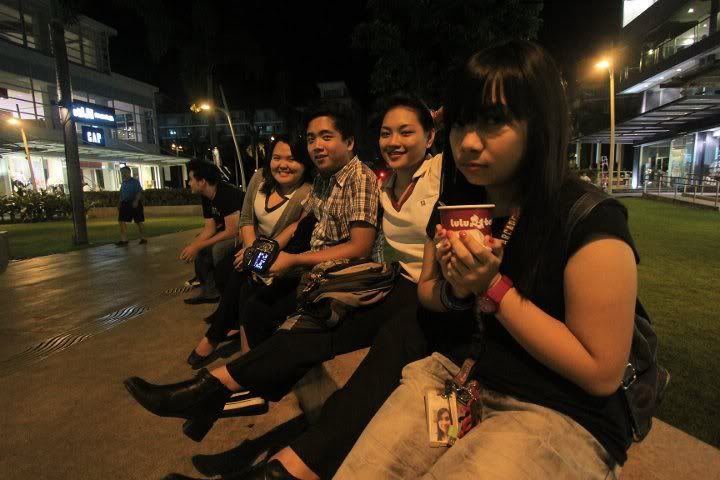 While waiting for my brother. Pam is a cutie patootie here <3
PHOTO CREDITS: Thank you Kaila and Jilson for the other pictures. <3