It was our first time in Café Lidia last week. I've heard a lot of positive reviews from my friends regarding this place. Since I couldn't contain my curiosity, I browsed some websites and blogs for the menu and saw mouth-watering shots of the food. We went to there after our ocular inspection for my brother's wedding.
To be honest, I felt super ecstatic when we entered the restaurant. Café Lidia is very cozy and home-y.  It's like a Filipino version of TGIF: Fridays, cool huh? Plus, they have free Wi-Fi!
And because we're so hungry and tired, we didn't take that many pictures. Anyhoo, here are some of the shots: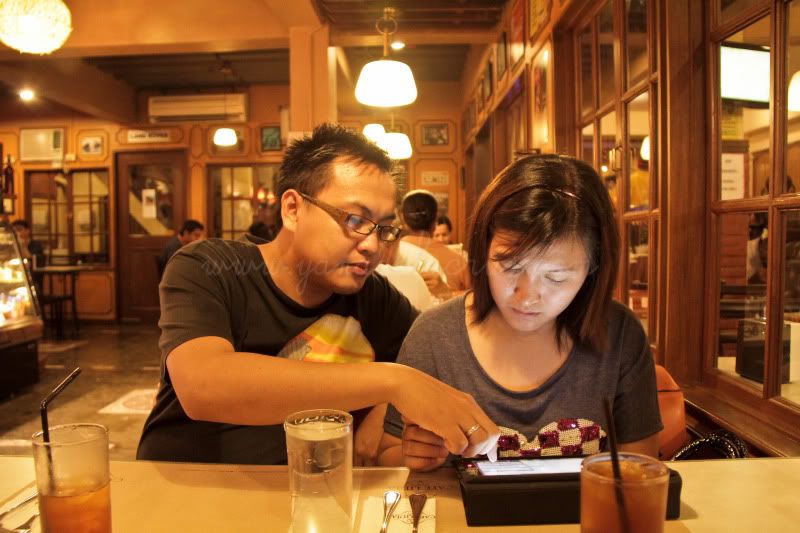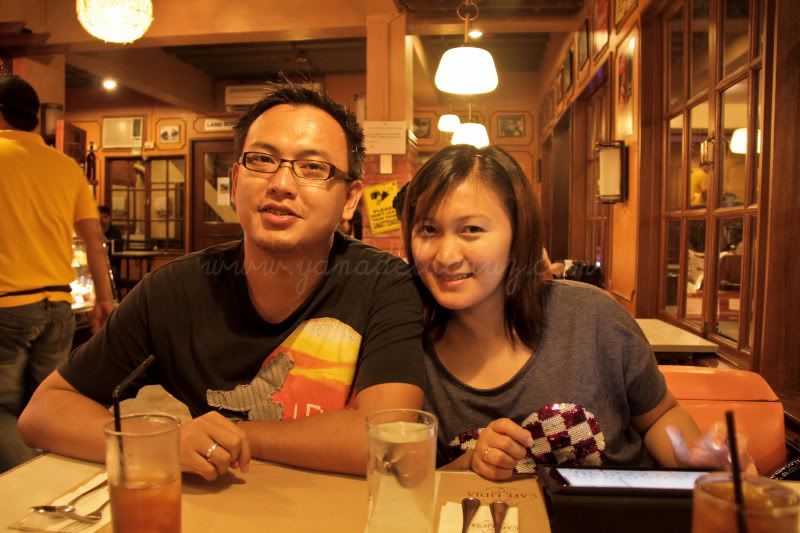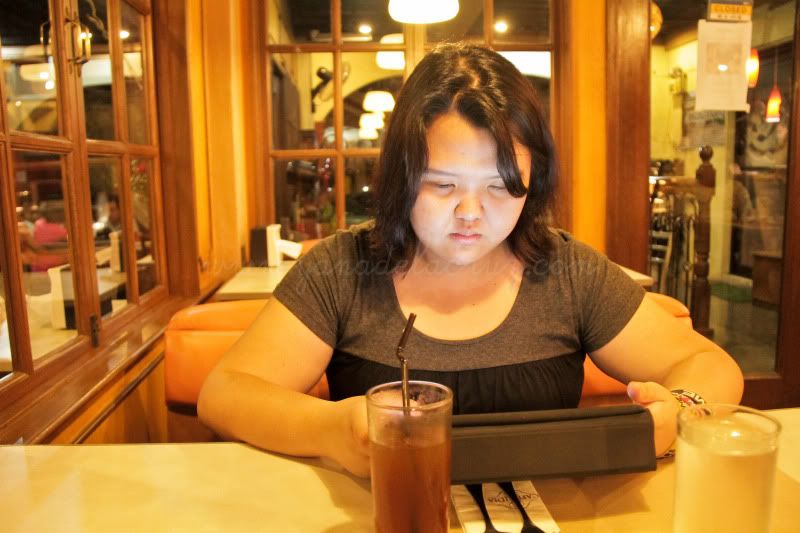 Sorry for being very Haggardo Versoza. I forgot to fix my myself before leaving the car plus it was raining! Anyhoo, I ordered the Pasta with Creamy Mushroom Sauce while my brother ordered the Beef Salpicao and Baked Mac and Cheese then my sister-in-law tried the Grilled Pork Belly. Yes, we loved everything in our table and it actually exceeded our expectations. Believe it or not, our bill didn't exceed 800php. Pwede na diba?
Since we couldn't forget our Café Lidia experience, we invited our parents to have dinner there again after 3 days. This time, I tried something new and tried the Buffalo Wings (A friend recommended this too!). This made me love Café Lidia even more.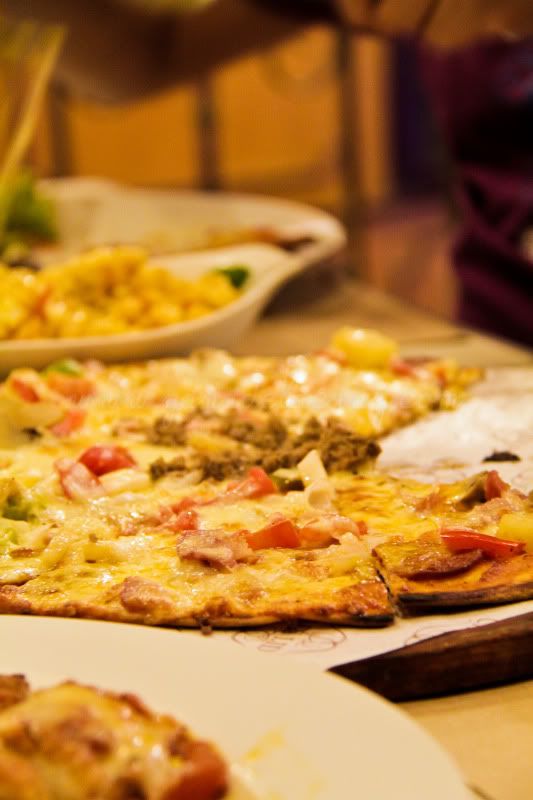 For appetizers, we ordered the Buffalo wings and Fish & Chips. Then, I ordered Chicken Kiev (Chicken Cordon Bleu), the Parmesan Crusted Fish Fillet for my mom, the Beef Tenderloin Steak for my Dad and the same order (from last time) for my brother and my sister-in-law.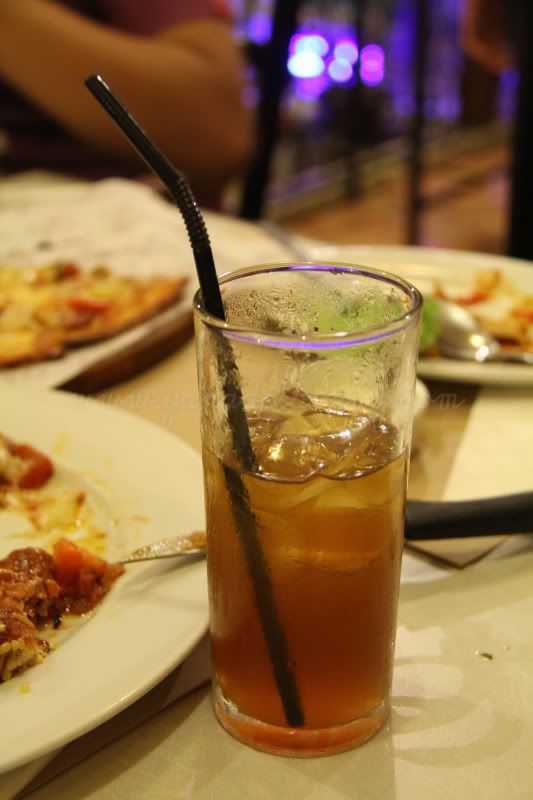 I can't wait to go back and try other dishes. Next time, I'll invite my friends and my blockmates to eat here.
Café Lidia

Address: 64 Calderon St., Kalumpang, Marikina City, Philippines. | Telephone No.: (632) 647 7606 Email: café_lidia@yahoo.com